Scammers Use Cash For Clunkers to Steal Your Info
Joining the list of mortgage scams and employment scams is a Cash for Clunkers scam. Criminals and some less-than-honest car dealers are using the program to steal consumers' personal information, CNN Money reports.
The legislation is currently awaiting Obama's signature, so it technically isn't even a bill yet. Plus, once it's signed into law, it will take about a month for the program to go into effect.
In the mean time, scammers are taking advantage of unsuspecting consumers by using fake Cash for Clunkers Web sites to ask them to provide their name, address and social security number to "register" for the program so they can take advantage of the rebate.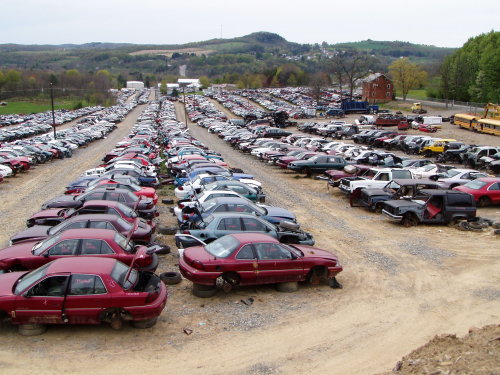 Consumers do not have to register for the "CARS" program (Cash for Clunkers) to take advantage of the rebate and trade-in their clunker.
Patricia Swift-Oladeinde, a spokeswoman for the National Highway Traffic Safety Administration, said that other Web sites tell consumers they will put them in touch with authorized Cash for Clunkers dealers in their area.
The way the program will actually work once it's signed into law is having car dealers register to participate in the program. Consumers who qualify to trade-in their clunker will simply go to the dealer and purchase a new car. The consumer will receive a $3,500 to $4,500 incentive toward their new vehicle. The dealer will then be reimbursed by the government.
NHTSA recently started an official Web site for the program at www.CARS.gov to inform consumers and dealers about the program. There is also an information hotline at 888-327-4236. CNN Money reports that if the Web site refers to the program as "Cash for Clunkers", this is how you know it's fake. The new, official program name is the "Car Allowance Rebate System".