Scion Brings Back the 70s with Custom Scion xB Cruising Van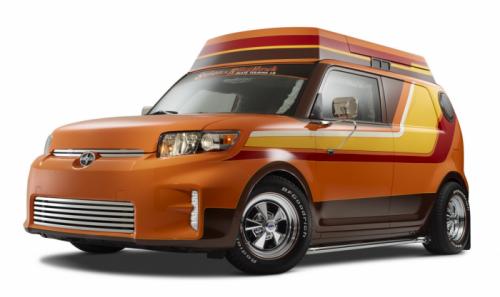 Custom Vans are the greatest. Outrageous, huge and usually unique, the custom van the only enthusiast car that includes the interior room to party with all those babes the car wooed. If you want that retro cool look but are worried about things like reliability, safety, environmental impact or gas prices, Scion has you covered with the xB built for SEMA.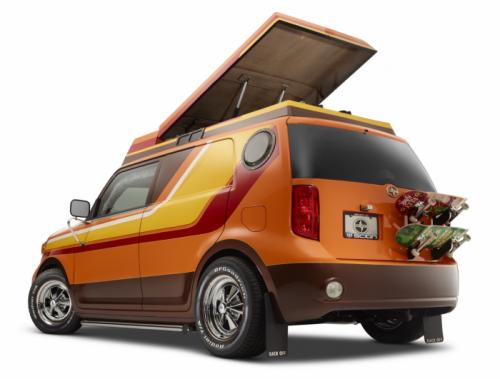 The xB is called the Scion x Riley Hawk Skate Tour xB and was built by Scott Kanemura of KMA Productions as a throwback to the early days of skating when skaters would pile into vans and cruise between skating spots and didn't have tour buses to sleep in. The van features full 70s cruising van features like shag carpeting, a raised roof, an eight track player, wood grain finish and a mini bar (outfitted I'm sure with water and soda in Scion's SEMA car, it's not really the 70s after all so you won't find any booze in there). Because the xB is designed with skaters in mind, the van has a roof mounted cargo box with an INNO track system for storing skateboards and two skateboard mounts on the back door.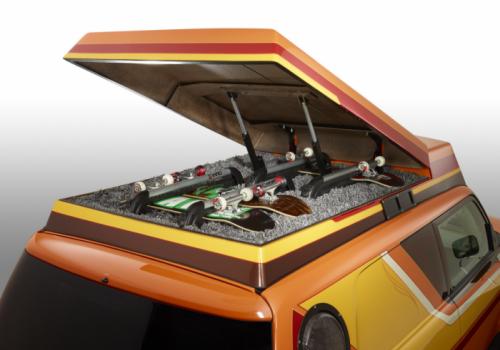 Source: World Car Fans