Scion Named Most Reliable by Consumer Reports
Unfortunately for Detroit's Big Three, a new survey by Consumer Reports says that Japanese and Korean automakers produce the most reliable cars. Toyota's Scion brand had the highest average reliability overall, reports CNNMoney.
Scion's xD small wagon (pictured below) has the best predicted reliability of any car in the survey, with 80% fewer problems than the average car in the survey. Chrysler's Sebring Convertible has the worst reliability of any model in the survey. Sebring owners said they had 283% more problems with their car than the average vehicle in the survey.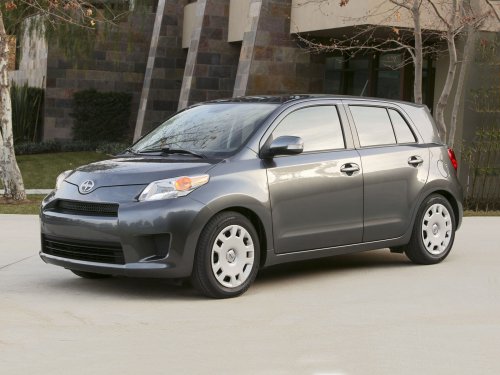 Acura, Honda's luxury brand, ranked second in average reliability overall, followed by Honda itself in third place. Toyota ranked fourth and its luxury brand Lexus ranked fifth.
This year's fastest mover up the charts was Ford. Although no domestic car brand finished in the top 10, Ford's Lincoln brand ranked 11th. Ford, Lincoln and Mercury all had average reliability, according to the survey.
Ford's Ford F-250 truck and Mercury Mountaineer SUV pulled down the company's overall performance ratings. "Excluding those, Ford's reliability is now on par with good Japanese automakers," the magazine said.
All three Chrysler brands (Chrysler, Jeep and Dodge) had worse than average overall reliability, according to the survey. Two-thirds of Chrysler products are below-average in reliability, the magazine said.
The Consumer Reports survey is based on responses from its magazine and Web site subscribers about vehicles from all three of the most recent model years, unless the vehicle has changed significantly.