Suzuki Offers Free Gas For Summer
Suzuki is offering buyers three months of free gas plus $2,000 consumer cash in its "Free Gas for Summer" sales event.
"Suzuki recognizes the economic challenges facing Americans and thought this promotion was a great way to provide relief for car buyers," said Koichi Suzuki, executive vice president, American Suzuki Automotive Operations.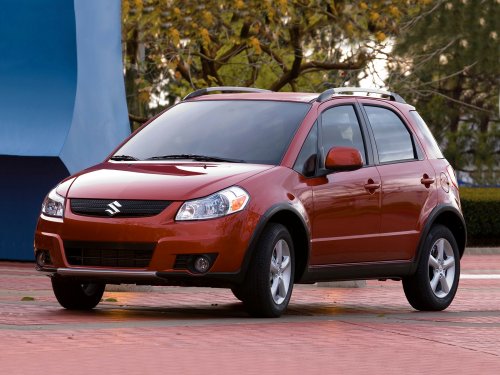 This new incentive comes on the heels of the automaker's June sales announcement, which was ugly, to say the least. Suzuki's June sales were down 78% compared to last June. The automaker did the worst out of any other automaker for the second month in a row. In May, Suzuki saw its sales fall 75% compared to May 2008.
The free gas promotion is good on the 2009 Suzuki SX4 Sedan and SX4 Crossover. The $2,000 customer cash is good on all 2009 SX4 models equipped with a manual transmission. The incentive runs from July 1 through Aug. 31.
If you are in the market for a Suzuki, you should know that the free gas promotion amounts to a debit card worth between $270 and $290 to use for gas purchases. With recent sales figures that are downright embarrassing, Suzuki will need to offer a lot more than $300 in free gas to get me to buy one of its cars.