Swizz Beatz' Winter Beater Is A Little Bit Excessive
Swizz Beatz has the life. Immensely successful both in music and business (he's on the board of Monster the energy drink and lifestyle brand). He's married to Alicia Keys. He's the owner of an impressive car collection. Swizz Beatz has a Rolls-Royce and a Morgan Aero Coupe and has been the spokesman for both Lotus and Aston Martin (where he had design input on the Rapide). And when Swizz Beatz needs to drive in the snow does he slum it in an old pickup? Or even a new Escalade or G Wagen?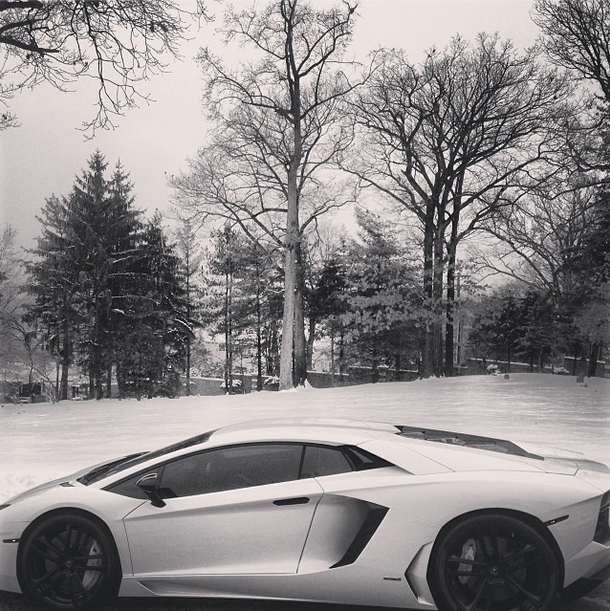 Nope, Swizz Beatz drives a Lamborghini Aventador in the snow. In his defense, the Aventador is all-wheel drive, so on paper it would seem better suited for the snow than, say, a Camry or an Accord. The Aventador has 690-horsepower from its V12 engine, so traction may still be an issue in snowy conditions.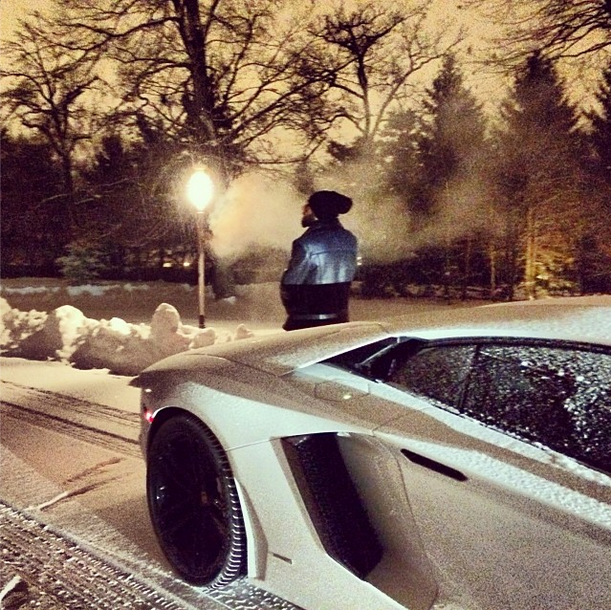 Swizz switched it up and drove his Rolls Royce last week, only to get a flat tire on one of New York City's glamorous potholes. It never fails, you take your nice car out in the snow and something bad happens.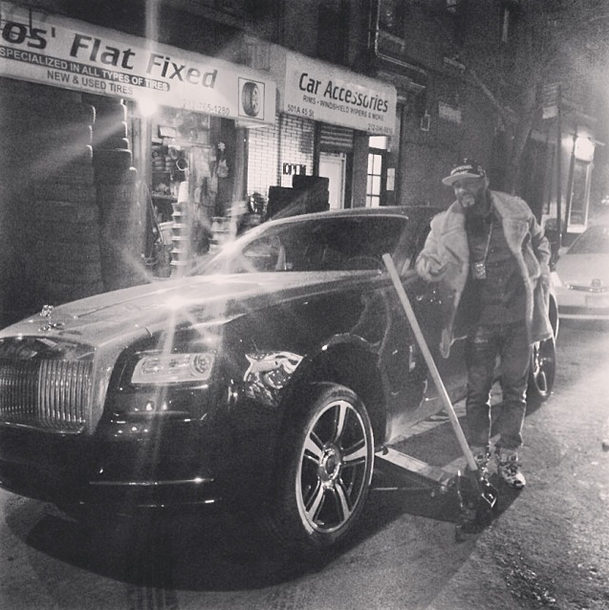 Images via Swizz Beatz' Instagram.