The Best-Selling Car of 2008 is…
Although 2008 was an extremely tough year for automakers, people still bought cars. Even with gas prices exceeding $4 a gallon, people still bought cars. Here's the shocker though. The top two best-selling cars of 2008 are not small, fuel efficient hybrids.
The year's top seller (so far) is the Ford F-150, with the Chevrolet Silverado taking the number two spot. Both are big, heavy-duty trucks. But despite their lack of fuel savings, they were the favorite among Americans who needed the utility of a big truck.
Ford sold 473,933 F-150's this year, making it the best-seller for 2008,
reports Forbes
. The F-150 has been the best-selling vehicle in America for 27 years running. The Silverado, the number two best seller, was bought by 431,725 Americans.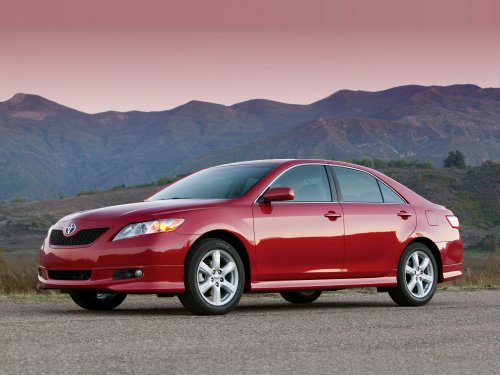 The Toyota Camry made the list of top sellers, but wasn't number one.
What was the worst-selling car of 2008? The Hyundai Entourage minivan claims that honor, selling only 5,405 units this year. Check out Forbes' top 10 best and worst selling vehicles of 2008 below.
Best selling cars of 2008:
1. Ford F-Series
2. Chevrolet Silverado
3. Toyota Camry
4. Honda Civic
5. Honda Accord
6. Toyota Corolla/Matrix
7. Nissan Altima
8. Chevrolet Impala
9. Dodge Ram
10. Ford Focus
Worst selling cars of 2008:
1. Hyundai Entourage
2. Mitsubishi Endeavor
3. Hummer H2
4. Chrysler Pacifica
5. Nissan Armada
6. Hummer H3
7. Dodge Durango
8. GMC Envoy
9. Jeep Commander
10. Toyota FJ Cruiser