Detroit Auto Show Full of Surprises
With Detroit's auto industry in trouble, you'd expect that the Motor City's annual auto show would be a dismal affair. Instead, the show is bigger than it has been in the past. The North American International Auto Show will feature more exhibitors, more premiers and more international attention that it did last year, according to the The Detroit News.
Just last month, we reported that Nissan, along with six other carmakers, would be skipping the Detroit show. While the auto companies won't be sponsoring official exhibits, Michigan dealers of Nissan, Infiniti and Mitsubishi will be buying floor space to show off their cars and trucks. Aston Martin, Bugatti, Lotus, Tesla, Morgan and Chinese automaker Brilliance have all recently announced their attendance.
The North American Car and Truck of the Year award finalists will be on display in Detroit this year. The finalists for the car of the year are the Ford Flex, Hyundai Genesis and Volkswagen Jetta TDI. The truck of the year finalists are the Dodge Ram 1500, Ford F-150 and the Mercedes-Benz ML320 BluTec diesel powered SUV. This is the first time a Korean car has been a finalist for North American Car of the Year.
Despite the auto show's importance, it won't be a flashy affair. In these tough economic times, automakers are focusing on being practical.
"The key word is efficiency, in both cars and displays," Joe Serra, senior co-chairman of the NAIAS told The Detroit News. "We will still be a global stage to the world, but perhaps with a little less glitz and glamour."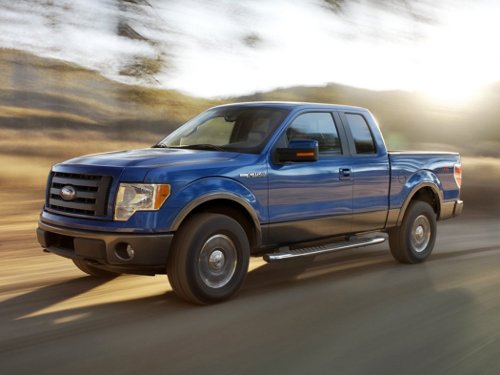 The 2009 Ford F-150 is one of the finalists for North American Truck of the Year, but faces some stiff competition.