Paris Hilton's Life-Size Barbie Car, a Pink Bentley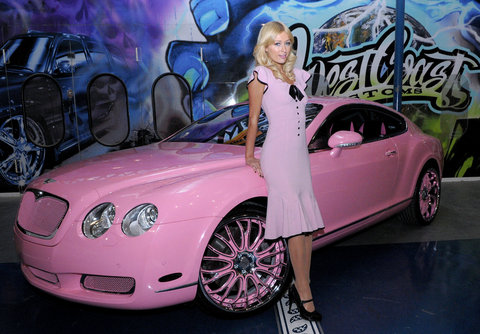 Paris Hilton gave herself quite a nice Christmas present this year. A new, custom pink Bentley Continental GT will be sitting in her driveway in Hollywood Hills, Calif.
The $200,000 car was "pinked-out" by West Coast Customs. Paris brought them a pink clock she bought at the Disney Store to get the pink paint color match. The interior was also covered in pink and black accents. Custom pink rims and grill also make the car one-of-a-kind.
Paris said she always wanted a car like the pink Barbie Corvette she had as a little girl and now she's able to make that vision a reality.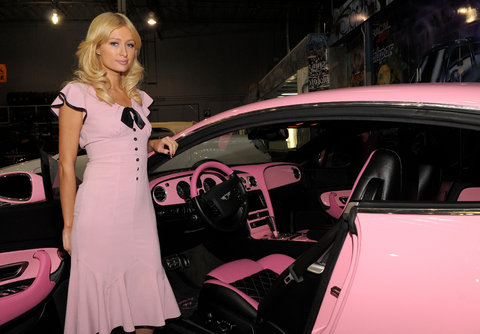 The regular MSRP for a Bentley Continental GT is $155,990, so Miss Hilton definitely spent a nice chunk of change on the exterior and interior upgrades. If Paris financed her Pepto-Bismol-like creation, it would cost her $3,794.39 a month. The question is, will she treat herself to matching pink luggage?
Mary Kay's pink Cadillac's have nothing on Paris' new Bentley. The always-camera-loving Paris is never shy in front of the paparazzi, and she can't be now, because photographers will spot her driving this thing in a heartbeat. It's a good thing it goes 190 miles per hour in case she feels like escaping the cameras!
E! interviewed the hotel heiress about her gorgeous new car. Check out the video below.
Images via nachofoto.com.