Attractive Auto Lease Deals Could Come Back to Bite Toyota
Reeling from recall after recall, Toyota has offered some very enticing lease and auto loan incentives the past few months to try and boost sales. And with the extremely low lease payment incentives Toyota is offering, why wouldn't anyone want to take advantage of the deals?
In July, Toyota offered a lease on its 2011 Camry LE for $269 a month for 36 months with $0 due at signing. The lowest monthly lease payment for Toyota in July was on its 2010 Corolla LE, at $119 per month for 36 months with $3,019 at signing.
Toyota even offered lease incentives geared toward younger shoppers who may not have the 720 prime credit score required to lease most of Toyota's vehicles. The Corolla and Matrix only required a credit score of 650 to lease in July, as did Scion's entire lineup.
But analysts say that in three years when the leases are up, Toyota could stand to lose a lot of money. If the vehicles' value drops after three years, it could cost Toyota's finance arm hundreds of millions of dollars, the Los Angeles Times reports.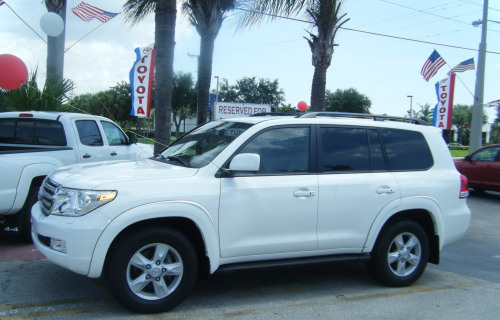 Toyota says its vehicles will be worth the predicted higher amount at the end of the leases that are starting now.
Automotive Lease Group (ALG), a company that analyzes auto residual and depreciation data, says that a Toyota that would normally have a residual value of 53 percent after three years is being estimated at 63 percent by the automaker right now. By Toyota saying the car will be worth more after the lease is up, it means the lessee makes payments on a smaller amount now, and therefore has lower monthly lease payments.
If Toyota's residual value estimations end up being way off, it could lose big. The Detroit Three made the same mistake a few years ago with big trucks and SUVs, and lost a lot of money when the vehicles were returned from lease. The mistakes essentially stopped leasing for a while. Chrysler Financial has completely stopped auto loans and leases altogether, and GMAC just recently started leasing again.
The Los Angeles Times' story shows that this is just one of the benefits to leasing. You don't have to worry about what the vehicle will be worth at the end of the lease. Although the residual value determines what you pay each month to essentially rent the car, you're not the one who has to trade it in or resell it. You aren't the one who will lose money if the predicted value turns out to be wrong.
If you think Toyota's current lease incentives are attractive, you should take advantage of them now, because once the recall fiasco is over, you most likely won't see these kinds of deals again.
Image © 2010 AutoLoanDaily.com. All rights reserved.