Car Shoppers Use Third-Party Websites More Than Manufacturer Sites For New Car Research
It should come as no surprise that car shoppers use the Internet to research the vehicles they are considering buying. But instead of visiting the manufacturer's sites to gather information, more shoppers are visiting third-party sites in the six months leading up to their purchase, according to a study by J.D. Power and Associates and Compete Inc.
The study found that of the 77 percent of new-vehicle buyers who use the Internet in the car shopping process, 68 percent visit at least one manufacturer website in the six months leading up to the purchase, while nearly 80 percent visit at least one third-party website.
While more new-car shoppers are using third-party sites to gather information six months out, during the month of purchase, visits to manufacturer websites increase to match visitation of third-party websites, with 31 percent of all new-vehicle buyers visiting each type of website.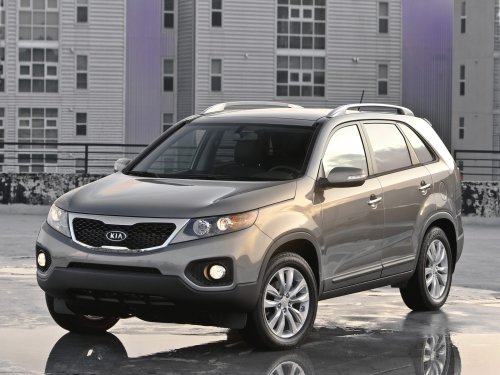 While shopping for a new car, more consumers are using third-party sites for research in the six months before they buy.
"New-vehicle buyers are using both third-party and manufacturer websites at high rates in order to help them make informed decisions about purchasing a new vehicle," said Arianne Walker, director of marketing and media research at J.D. Power and Associates, in a statement. "Therefore, it is critical that automotive brands and marketers understand which types of information are being sought on the various types of websites."
Although manufacturer sites have detailed information on the vehicles they offer and current auto loan and lease incentives, third-party sites also have educational information, like how to negotiate the price, how to use your credit score to get the best auto loan interest rate and what your trade-in is worth.
Among third-party websites, inventory search is the most popular feature, while vehicle building tools are used the most on manufacturer sites.
The study found that AutoTrader.com, Edmunds and Kelley Blue Book are three of the most visited third-party sites by car shoppers, while Ford, Honda and Toyota have high visitation rates among manufacturer sites.