Will the Toyota Avalon Livery Replace the Town Car as the Luxury Taxi?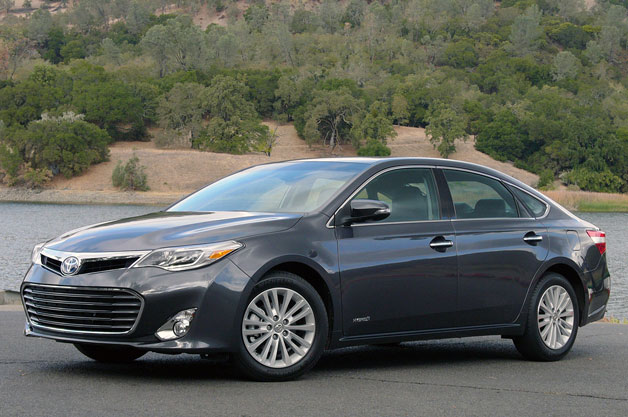 The Town Car is the luxury version of the taxi cab. Instead of hopping in a limousine like a buzz-obsessed celebrity or in a taxi like the proletariat, wealthy business people will call a livery service for a Town Car to pick them up and bring them where they need to be. With the Lincoln Town Car, which made up 80 percent of all livery sales, discontinued, there is a vacuum for affordable luxury cars designed to be driven in, rather than to drive (the Mercedes, BMW and Audi large luxury cars are built for back-seat comfort but are far from the 2010 Town Car L's $48,000 starting price). Toyota is hoping they can take a piece of that market with the 2013 Toyota Avalon Livery.
The Toyota Avalon Livery will come with rear heated seats, rear HVAC controls. The Avalon Livery also includes all of the Avalon XLE's features like leather seats, heated mirrors and a smart key. The XLE's heated front seats are deleted for the Livery model, so the driver will have to make due with a cold bottom. The Avalon Livery will come with Toyota's 268-hp 3.5-liter V6 engine and have a starting price of $31, 360. An Avalon Hybrid Livery will use a 200-hp hybrid drivetrain rated at 40-mpg combined with a $33,750 MSRP.
Toyota says that the gas mileage of the Avalon will be a huge deciding point for livery companies, which the company claims drive around 50,000 miles per year.
Of course, getting great gas mileage means nothing if you can't get anyone to ride in the car, so rear seat comfort will be important. The 2013 Toyota Avalon livery's rear leg room is the same as the standard model's 40.9 inches and the rear hip room is 56.2 inches. The Lincoln Town Car L had 45.4 inches of rear leg room and 57 inches of rear hip room. Lincoln's Town Car replacement, the MKT Town Car, has 41.8 inches or rear leg room and 55.9 inches of rear hip room. With only an inch deficit in leg room and even better hip room, the Avalon should be competitive with the MKT Town Car.
Image via Autoblog.