Toyota Considers Boosting Incentives Amid Massive Recalls
Toyota is already offering numerous 0% car loan incentives, cash back offers and lease deals in February. But because of the automaker's widespread and highly publicized recalls, it is considering new incentives to help boost sales and fix its damaged reputation.
"Toyota is reviewing all incentive options in consideration of current competitive market conditions and support of our dealers nationally," said Toyota Spokeswoman Celeste Migliore.
Toyota is reportedly considering increasing its repeat customer cash bonus and extending its warranty program, CNNMoney.com reports. Toyota's new incentives are expected to be announced in March.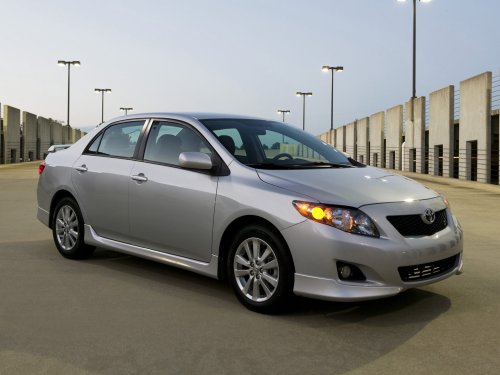 New, more aggressive incentives may be exactly what Toyota needs to win back customers. A recent survey of more than 1,000 car shoppers by Jumpstart Automotive Group, an automotive marketing company, found that 80 percent would consider buying a Ford, Chrysler or GM vehicle because of Toyota's recalls. The survey found that 48 percent would buy a Chevrolet for their next vehicle purchase. Seventeen percent said they'd choose Ford and 14 percent would buy a Chrysler.
Fifty-one percent of the survey's respondents said Toyota's recall problems have changed their perception of the brand, leading them to eliminate Toyota as a consideration for their next vehicle purchase. But, 33 percent said they may still consider Toyota if they decide to delay their vehicle purchase and 16 percent said they would still consider buying a Toyota, confident in the fact that the automaker will successfully resolve its issues.
"This data provides some interesting perspective about the mindset of U.S. car shoppers," said Joe Kyriakoza, vice president of strategic insights at Jumpstart Automotive Group, in a statement. "It's almost as if they've been waiting for a reason to support the domestic auto brands. We believe Toyota's current position has opened up new sales opportunities for brands like Chevy and Ford."