Toyota Extends 0% Offer, Slashes Sales Forecasts
Toyota cut its annual earnings forecast today to less than one-third of last year's numbers. The struggling global auto market combined with a weak dollar to yen exchange ratio has hurt Toyota's profits. Because the "Saved By Zero" financing offer Toyota introduced for October helped increase sales so much, Toyota has decided to extend it through November.
Car buyers will have until Dec. 1 to purchase a new Toyota with zero percent financing on 12 models. Hybrid models aren't included in the offer, but Toyota has added the compact and popular Yaris for November.
Because it is a Japanese company, Toyota declares its annual earnings in Yen. This year's forecast is 550 billion yen and last year's profit was 1.72 trillion yen. Because a large portion of Toyota's sales are in the U.S., the weak dollar hurts the company's profits,
MSNBC reports
.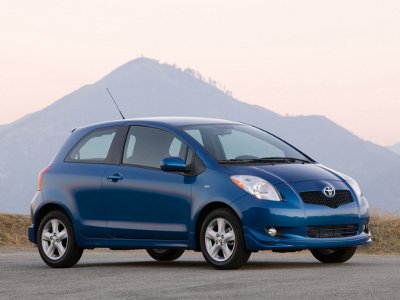 Toyota's Yaris will be available with 0% financing during the month of November.