Toyota Launches March Sales Event
Toyota announced its new national marketing campaign Tuesday, the March Sales Event, focusing on auto loan, lease and customer loyalty incentives.
Starting today, March 2, through April 5, qualified buyers can take advantage of 0% car loans for up to 60 months on the 2010 Avalon, Camry (pictured), Corolla, Highlander, Matrix, RAV4, Tundra and Yaris.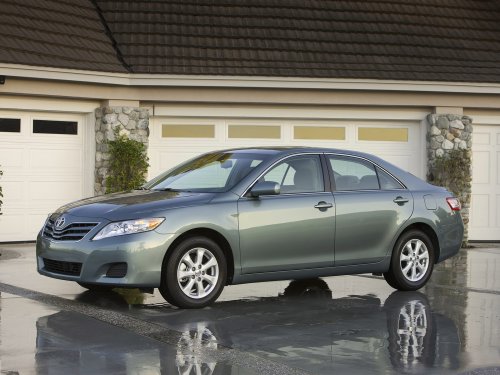 For consumers who prefer leasing, Toyota is offering low lease rates on its 2010 Avalon, Camry, Corolla, Highlander, Matrix, Prius, RAV4, Tundra and Venza. National examples include the 2010 Corolla, which can be leased for $179 a month and the 2010 Camry for $199 a month. Offers can be different depending on where you live.
Toyota is also offering a complimentary two-year premium maintenance program for customers who purchase or lease a new vehicle and provide proof of a Toyota, Lexus or Scion vehicle already registered in their household, with applicable conditions.
"We launched this program to expand the focus on our customers, and thank them for their loyalty by adding value to our products," said Bob Carter, group vice president and general manager of Toyota Division for Toyota Motor Sales, USA, Inc. "We are standing behind our customers and our vehicles. It's a great time to buy a Toyota."
Toyota's TV ads will feature customers who recently purchased a Toyota vehicle and will give their feedback.
Toyota's February sales were down 10.6% compared to the same month last year, while its Lexus division saw sales increase 5.2% in February.