Toyota Launches Tiny iQ in Japan
The Toyota iQ is an ultra-compact car designed to compete with the Smart brand. Wednesday Toyota officially launched the iQ, which is now its smallest and most fuel efficient non-hybrid car. At 54 mpg, the iQ should be very popular with gas prices so high.
Toyota has spent a lot of time on the iQ to maximize its tiny space and keep its passengers safe. The fuel tank has been flattened and moved below the car to fit four seats. No spare tire or jack is included, a space saving trick usually reserved for sports cars.
The iQ also features the world's first rear curtain airbag
.
Toyota will release the iQ in Europe in 2009. If the iQ is sold in America, Toyota has considered marketing it under the Scion brand name. Toyota says the rear seats may need to be removed for U.S. sale, due to more strict safety laws, according to the
Wall Street Journal
.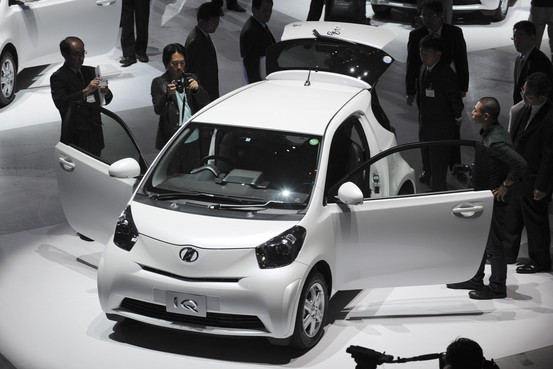 Image Via AP