Tuesday Will Be a Sad Day For Chrysler Dealers That Are Closing
For 789 Chrysler, Dodge and Jeep dealers, Tuesday will be the last day they can sell new cars. Their franchise agreements were terminated as part of Chrysler's Chapter 11 bankruptcy filing.
Some will stay open and sell other brands they own franchises with. Others have decided to sell used cars only.
For the dealers that will close, the last days of selling Dodge, Jeep and Chrysler vehicles have been filled with quick sales at big discounts, along with sad goodbyes from longtime customers and feelings of dismay and anger toward the automaker they worked with for years, the AP reports.
"It is what it is. It's just a tough situation," said Peter J. Walsh, owner of Walsh Dodge in Jersey City, N.J. "It's been difficult mentally the past couple of months, but we'll be OK. I don't feel as bad for myself as I do for the young guys with families that work for me."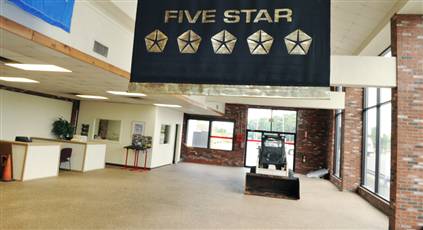 Melrose Dodge in Melrose, Mass., had cleared out its main showroom by Friday, the AP reports.
Steven Landry, Chrysler's executive vice president of North American sales, said Tuesday's deadline for these dealers to stop selling cars remains fixed. Dealers can sell the vehicles after that date, but they won't be able to offer Chrysler sales incentives, which will make it hard for them to sell.
"We won't be changing any dealers on the list. We won't be changing the date," he said.
Landry said Chrysler had commitments for the 42,000 vehicles on the lots of the affected dealers. Dealers have sold 16,000 vehicles to customers since the May 14 announcement and Landry said the remaining 26,000 vehicles would be purchased by remaining dealers.
For some dealers, longtime customers have showed up to both buy a car and say goodbye.
Janet Reuther Schopp, dealer and general manager at Reuther Chrysler Jeep in St. Louis, said former customers and people she had never seen before came in to help her with her inventory of 125 vehicles, the AP reports.
"It was a huge show of respect for us," said Schopp, who continues a family business her father started 50 years ago. "They thought it was the right thing to do."
A neighbor sent her niece in to buy. Her attorney bought two cars for him and his wife. A stranger who lost his job made a point of driving out of his way to buy at Reuther and a Boeing employee in St. Louis bought a car from her on principle. Nearly all of them paid full price.
Image via Lisa Poole (AP).