Usain Bolt's Gold Nissan GT-R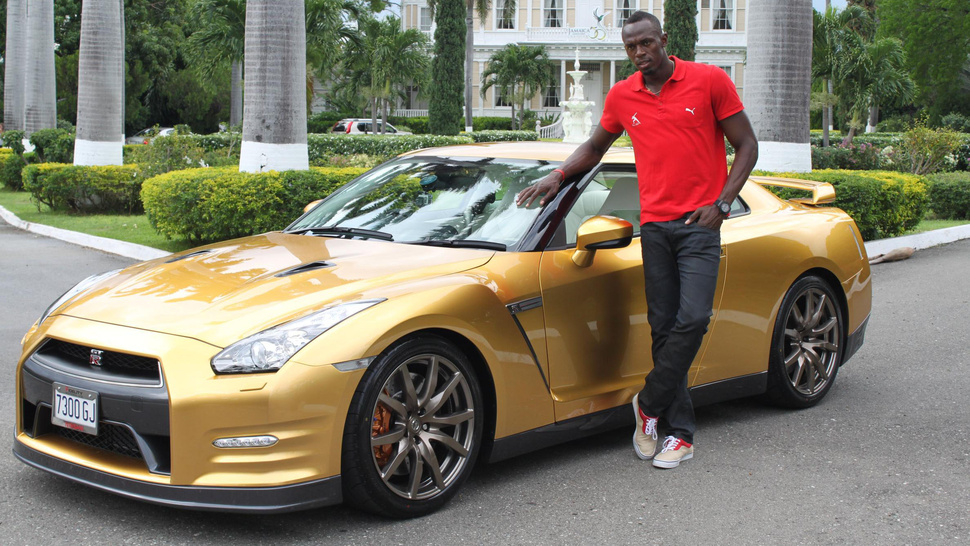 Usain Bolt got a chance to work with Nissan in developing a special custom Spec-Bolt edition of the Nissan GT-R. Nissan built two of the Usain Bolt customized GT-Rs. One will be auctioned off for the Usain Bolt Foundation and the other will go to Bolt himself.
The Nissan GT-R Spec-Bolt comes with gold paint and a white interior, which could look really cheesy but actually works on the GT-R, thanks to Nissan using a more subdued gold paint and the fact that the GT-R is a pretty aggressive sports car. If this were a Chrysler 300 the color combo would be awful. The gold GT-R also gets 10-spoke Rays forged wheels and a Bose audio system. Jalopnik claims the car was customized to suit Bolt's driving style, but doesn't mention what those customizations might be (I'm guessing some of the parts that make up the NISMO GT-R).
Bolt and the GT-R have a lot in common. Both come from humble beginnings and went on to take down giants with their speed. Usain Bolt's parents ran a market in Jamaica and Nissan sells the Versa. Usain Bolt went from his humble early life to win six gold medals in track and hold the world record in the 100 meter race. The GT-R came from the house that raised the Versa and Altima to beat cars that cost twice as much around a track.
Image via Jalopnik.