Used Car Prices Will Continue to Increase
Shoppers in the market for a used car can expect prices to keep going up, thanks to high gas prices and the earthquake and tsunami that struck Japan earlier this month. Used vehicle prices at auction are up about 5 percent from March 11 through March 28 compared to the month of February, according to analysts at NADA Used Car Guide. The average seasonal price increase is about 3 percent.
Related: Should I Buy a New or Used Car?
"The dramatic increase in wholesale vehicle prices indicates that buyers are expecting the supply of small, fuel-efficient cars to dwindle even more because of the crisis in Japan and gas prices that continue to rise," said Jonathan Banks, executive automotive analyst for the NADA Used Car Guide. "In response to this trend, NADA values for April 2011 reflect large increases in most car segments compared to March 2011. We're basing our adjustments on the current market conditions and the expectation that these price increases will continue during the next few months."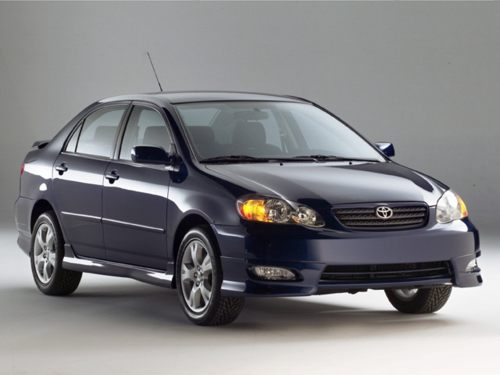 2006 Toyota Corolla
During March 11 through March 28, NADA Used Car Guide analysts found that auction prices for two- to five-year-old compact cars, like the Toyota Corolla and Ford Focus, increased by about 11 percent compared to February. Mid-size used cars, like the Honda Accord and Nissan Altima, saw a price increase of about 8.5 percent at auction during the same time period.
"The impact of the crisis in Japan will have its most significant effect on the global auto industry during the next three months, unless Japan is able to quickly restore consistent power," Banks said. "The bottom line is that price increases – for used cars in demand – are here to stay for the short term."
NADA Used Car Guide says it provides vehicle valuations by collecting and analyzing more than one million combined wholesale and retail auto-related transaction prices each month.