Volkswagen's August Incentives Offer an Array of Lease Deals and Low Interest Rate Auto Loans
Volkswagen's August new car incentives range from discounted leases to interest-free auto loan financing.
Volkswagen is offering 0 percent auto loans on several models in August, and if you're approved, you don't need a down payment to get the 0 percent rate. At three years, the 2010 GTI can be purchased with interest-free financing. For a longer five years, 0 percent is available on the Jetta, CC, Jetta SportWagen, Passat, New Beetle, Eos, New Beetle Convertible and Touareg.
For a lengthy six years, shoppers can finance the 2010 Routan and Golf at 0 percent. At 1.9 percent, VW shoppers can choose between the Jetta TDI, Tiguan, Jetta SportWagen TDI, Passat Wagon and Touareg TDI. All of Volkswagen's 1.9 percent auto loans are five years long.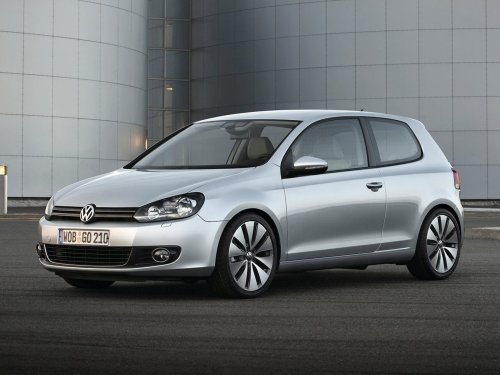 With a six-year, interest-free car loan, shoppers can buy the 2010 Golf in August.
Volkswagen has 13 lease incentives in August, all of which are 36 months long. Three deals are less than $200 a month. The 2010 Jetta LE, Golf and New Beetle can be leased for $199 a month with about $2,000 to $2,300 due at signing.
The 2010 CC Sport, Routan, Tiguan, GTI, Jetta SportWagen and New Beetle Convertible can all be leased for less than $300 a month. You'll need anywhere from $1,999 to $2,999 at signing.
The 2010 Volkswagen Passat, Eos and Passat Wagon can be leased in the $300 to $400 monthly payment range, and the Touareg can be leased for $499 a month. About $2,300 to $3,000 is due at lease signing.
Volkswagen Credit is offering 1.99 percent auto loan financing on certified pre-owned Volkswagens in August. TDI models are eligible for up to $850 in federal income tax credits this month as well.
Incentives listed are for the southeast region. They may differ depending on where you live. Check Volkswagen's site to find the incentives in your area.