Volkswagen Offers Lengthy Zero Percent Car Loans in November
Volkswagen hasn't changed its auto loan rate incentives in November very much from what it offered last month on its 2010 and 2011 models.
Volkswagen is featuring 0 percent auto loan financing on the 2010 Jetta, CC, Routan, GTI, Golf, Jetta SportWagen, Passat, New Beetle, Eos, New Beetle Convertible and Touareg. These 0 percent auto loans are available for either 60 or 72 months, depending on the model. The GTI is an exception, and is 0 percent for only 36 months.
Volkswagen's 2011 models are available with discounted car loan rates of 1.9 and 2.9 percent this month. These auto loan incentives are available for 60 months.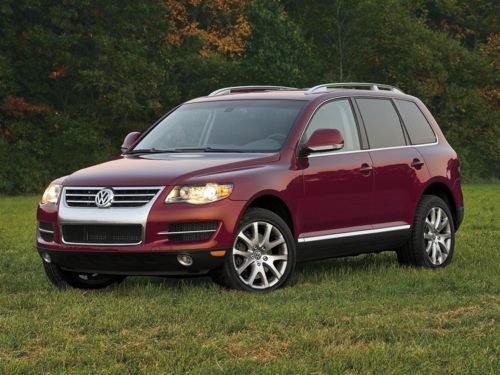 The VW Touareg can be leased for $579 a month in November.
Although Volkswagen has steadily increased the number of lease incentives it has offered over the past few months to 21 last month, oddly enough, it is only offering one lease deal in November. It's possible this may be updated or VW may add more vehicles to its lease deals, so check Volkswagen's site before you head to the dealership.
The one and only lease incentive in November is available on the 2011 Touareg. It can be leased for $579 a month for 36 months with $0 due at signing. You still have to pay title, tax, options and dealer fees.
Volkswagen's TDI models are still eligible for up to $850 in federal income tax credits.
Incentives listed are for the southeast region. They may differ depending on where you live. Check Volkswagen's site to find the incentives in your area.