Volvo Continues Low Car Loan Rates on Entire 2011 Lineup in November
Volvo's November incentives are slightly better than what was offered last month. In October, Volvo offered 2.9 percent car loan financing on all of its 2011 vehicles. In November, Volvo is offering 0 percent auto loans on two models, and the same 2.9 percent deal on the rest.
The 0 percent car loan deal is good up to 36 months on the 2011 XC60 and S60. For up to 72 months, the 2.9 percent auto loan rate is good on the 2011 XC70, XC90, V50, S40, S80, C30 and C70.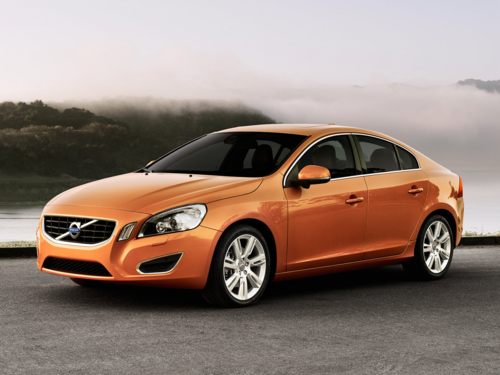 Volvo is also offering lease deals on several 2011 models in November. For 36 months, shoppers can lease the XC60 and S60 (pictured above) for $399 a month with $4,293 due at signing. The S80 is also $399 a month, but requires $4,560 at lease signing. The C30 is $299 a month with $2,910 at signing, while the C70 is $499 a month with $3,223 at lease signing.
For 48 months, shoppers can lease the 2011 XC70 for $389 a month with $4,060 at signing. The XC90 is $499 a month with $3,449 due at signing.
Volvo is also continuing its safe and secure incentive through November. All new models come with a five-year warranty, five-year wear and tear coverage, five-year complimentary factory scheduled maintenance and five years/unlimited miles roadside assistance. Returning Volvo owners can get $500 toward the lease or $1,000 toward the purchase of a new Volvo this month.
If you're a Costco member, you can receive Volvo employee pricing on the 2011 XC60 or XC90, plus $500 off that Volvo employee price, available rebates and incentives on these models and a $500 Costco cash card. This deal is good through Jan. 3, 2011. First, you have to register at CostcoAuto.com then buy a 2011 XC60 or XC90 at a participating dealership. After that, you'll have to submit a redemption form to the Costco Auto Program and complete a Costco Auto Program satisfaction survey to receive your $500 Costco cash card.
Incentives listed are for the southeast region. They may differ depending on where you live. Check Volvo's site to find the incentives in your area.