Tuesday After Thanksgiving Better Than Black Friday to Find Best Deals on New Cars
If you're in the market for a new vehicle, you may want to wait until after Black Friday if you want to find the best deals. Car shoppers who wait until Tuesday, Nov. 30 should be able to get the lowest prices of the month, according to new car pricing site TrueCar.com.
Last year, TrueCar.com predicted that Black Friday would not only be the best day of November, but the best day of the entire year to buy a vehicle. If you can't shop during the week or prefer to shop for a car Saturday or Sunday while everyone else is at the local mall or department store, you can still find good deals this Thanksgiving weekend.
"Typically, Black Friday is considered a good day to purchase a vehicle," said Jesse Toprak, VP of industry trends and insights for TrueCar.com. "This year, car buyers can take advantage of all the Black Friday deals and then go shopping for a car over the weekend."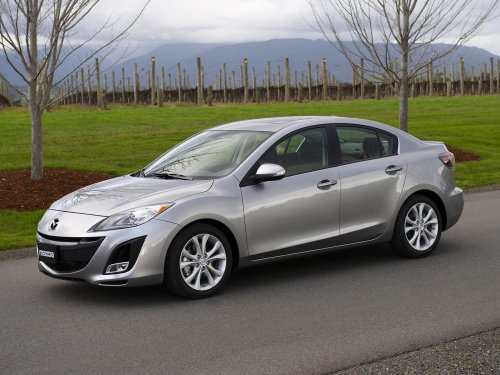 Discounts on some vehicles are predicted to be as high as 37 percent off the MSRP. The 2010 Mazda3 (pictured above) is expected to be 37 percent off, while the 2010 Cadillac DTS, 2010 Hyundai Accent and 2010 Nissan Titan should all be about 30 percent off.
TrueCar.com says the 2010 Chevrolet Silverado 1500 and 2010 Mitsubishi Endeavor will be 26 percent off, while the 2010 Nissan Versa, 2010 Ford Focus and 2011 Mitsubishi Galant will all have a 25 percent discount. The 2011 Buick Lucerne should be 19 percent off the MSRP.
Remember to do your research online before you head to the dealership to find out the dealer invoice price on the cars you're considering. Also, doing your auto loan or lease research before heading to the dealer can save you money when it comes time to negotiate the vehicle's financing. Check with your local credit union or apply online to get pre-approved for the car loan. When you're at the dealership, see if they can beat the offer you were already pre-approved for.