Volvo Offers No Lease Payments Until 2011 on Select Models in September
Volvo has changed its auto loan incentives in September a bit. For the past few months, Volvo was offering auto loan rates at 0, 0.9, 2.9 or 3.9 percent up to 72 months. In September, Volvo is only offering 2.9 percent car loan financing for up to 72 months on all nine models.
This is still a good interest rate, and the fact that the car loan is stretched out to six years will make your monthly payments lower.
Volvo's three crossover SUVs can be leased for 48 months in September. The S60, S80, C30 and C70 can be leased for 36 months. Also this month, if you lease a 2010 Volvo XC70 or S80, Volvo will make your first month's payment and defer your remaining payments until 2011. So, your second monthly lease payment will be due 120 days after you take delivery.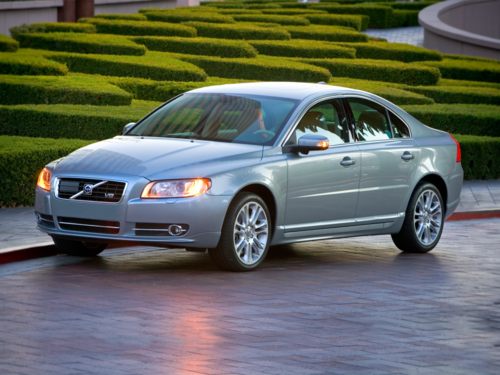 Volvo will make your first lease payment on the 2010 S80 this month.
Returning Volvo owners can get $500 toward the lease of any new Volvo or $1,000 toward the purchase of a new Volvo, excluding the 2010 S80 and 2010 XC70. If you buy a 2010 S80 or 2010 XC70, the loyalty bonus is $2,000.
If you buy a 2011 Volvo S60 T6 this month, you'll be eligible to receive $500 worth of Volvo accessories. Or you can choose to receive a complimentary set of 18" dark grey Freja alloy wheels (valued at $1,855).
Volvo is continuing its safe and secure incentive through September. All new models come with a five-year warranty, five-year wear and tear coverage, five-year complimentary factory scheduled maintenance and five years/unlimited miles roadside assistance.
Incentives listed are for the southeast region. They may differ depending on where you live. Check Volvo's site to find the incentives in your area.