2013 Acura ISX Priced Under $26,000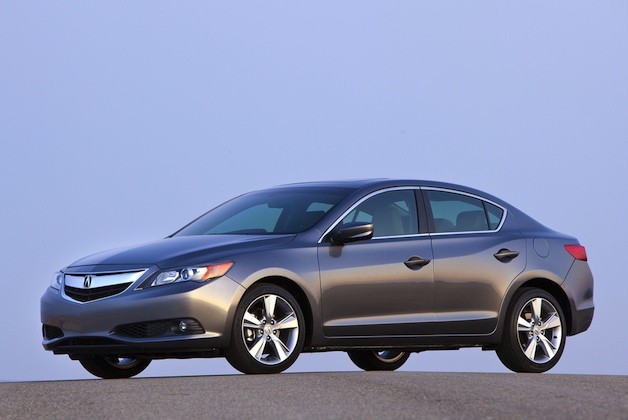 Acura has announced that it will finally fill the gap in the market for an entry-level (around $25,000) luxury sedan. The only current entry into this category is the Buick Verano, so some competition will be welcome. The 2013 Acura ISX will start at 25,900.
The base ISX will be powered by a 150-hp 2.0-liter four-cylinder engine, not a huge upgrade from the 124-hp the Integra came with in 2001. Also available will be a 1.5-liter hybrid with an estimated fuel economy rating of 39-mpg city and 38-mph highway. The top of the line Acura ISX will get a 2.4-liter four-cylinder with 201-hp, also not a huge upgrade from the 180-hp GS-R available ten years ago. The 2.4-liter will be the only ISX available with a stick shift.
If you're an Acura fan, you're honestly probably more interested in buying used, since the current crop of cars isn't exactly enthusiast fodder. If you are an Acura fan though, you probably noticed that the ISX is basically a modern day Integra. Unlike the Integra, the ISX won't be available in coupe or sedan body styles. Acura tried leaving the entry level luxury sedan slot unfilled for a few years with the RSX, and since that didn't work, they're going to try leaving the entry level coupe slot empty and go for the sedan market. No word on whether anyone at Acura headquarters has ever pointed out that the Integra was a really cool car, and filled the needs of the sub 3-Series crowd in sedan form while handling the sporty daily driver crowd in coupe form and that maybe there's enough room in the world for a real competitor for the Mini Cooper S, and that the cost savings from only having to engineer, build and advertise once vehicle that appeals to two mindsets might help the bottom line. Maybe someone at Acura did point that out and they were shot down by smarter folks, or maybe they realized that then they'd have to fit it with a real engine for $26 grand and for some reason that isn't what they would like to do.
Source: Autoblog.
Image via Autoblog.