Range Rover Evoque Special Edition by Victoria Beckham Revealed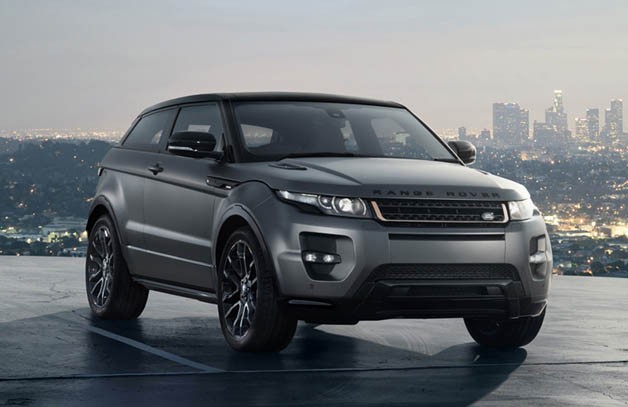 The special edition of the Range Rover Evoque designed by Victoria Beckham has been released. Just like it's designer (or design consultant, since I don't believe Posh Spice has a degree in automotive design so I doubt Range Rover would give her completely free reign), the car is stunning. With its matte black exterior and black wheels, the Evoque definitely fits the murdered out theme. Nobody will blame Range Rover from omitting that in their press materials.
In addition to the flat black exterior paint, the Victoria Beckham's Range Rover Evoque has gloss black and rose-gold trim. The interior has what Range Rover calls vintage-finish leather, but no pictures have been provided so what that means is still up in the air. In addition to the old-timey leather, mohair floor mats come on the Evoque by Beckham, as well as a microsuede headliner. A four-piece fitted set of leather luggage also comes with the car, which should look very nice squished below the fifteen gigantic Louis Vitton bags you'll be stuffing in for your trips to aspen.
Range Rover will only be building 200 of the Evoque Special Edition, and only five are slated to come to the United States. Pricing has not yet been announced, but with only five in the country, the announced price will probably just be a starting point for the bidding war.
Source: Autoblog.