2013 Ford Escape Rated at 33-MPG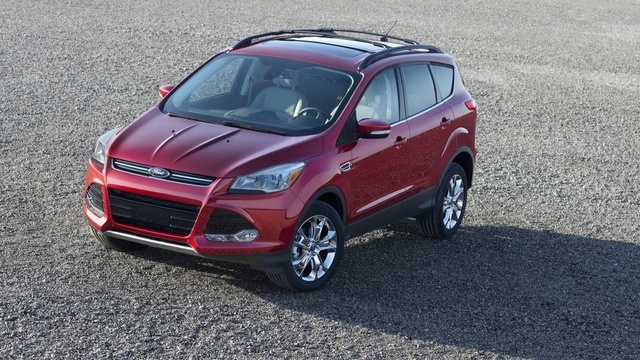 The 2013 Ford Escape has earned an official EPA fuel economy rating of 33-mpg on the highway and 23-mpg city. That makes the Ford Escape the most fuel efficient automatic small SUV with an automatic transmission (the Mazda CX-5 is rated at 35-mpg with a six-speed manual, but most small SUV buyers will probably avoid the stick shift and opt instead for the 32-mpg automatic).
The newly redesigned 2013 Ford Escape will achieve its best-in-class fuel economy rating with a 1.6-liter turbocharged Ecoboost engine. That engine will make 179-hp and 184 lb-ft. of torque. Ford hasn't announced pricing yet for the 2013 Escape's different trim levels, but it's a good bet that frugal buyers will want to go with the naturally aspirated 2.5-liter four cylinder, which is the base engine in the Escape. Rated at 22-mpg city and 31-mpg highway, the 2.5-liter engine will give basically the same gas mileage as the gas sipping Ecoboost model.
Speaking of Ecoboost, the top of the line 2013 Ford Escape engine will be a 2.0-liter turbocharged four-cylinder Ecoboost engine with 240-hp and 270 lb-ft. of torque. The 2.0-liter Ecoboost will get 22-mpg city and 30-mpg highway.
Source: Autoblog.