2013 Ford C-Max Hybrid Will Undercut Prius V Price
The 2013 Ford C-Max Hybrid wagon will undercut the Toyota Prius V when it goes on sale later this year. Dealers are now taking preorders for the 2013 C-Max, which starts at $25,995, $550 less than the 2013 Toyota Prius V's $26,550 base price.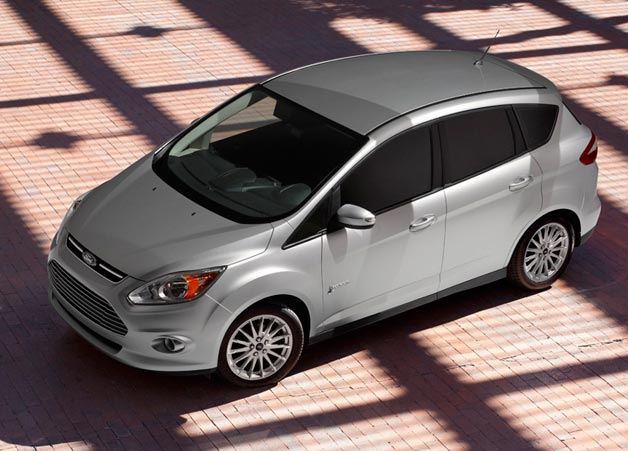 The Ford C-Max small wagon is already on sale in Europe with non-hybrid drivetrains, but for now has no plans to sell the utilitarian small car in gasoline-only trims in the U.S., probably because it would compete directly with the . Instead, Ford plans to release a plug-in hybrid C-Max Energi this fall that will use the same body as the regular C-Max with a plug-in hybrid drivetrain that Ford says gives better electric range than the plug in Prius.
The C-Max Hybrid is a little bit bigger inside than the Prius V with 99.7 cubic feet of cargo room compared to the Prius V's 97 cubic feet. Ford also claims the C-Max will get better gas mileage and have a longer electric-only range, but doesn't cite any numbers.
Image via Autoblog.