2013 Lincoln MKZ Will Be the Most Efficient Luxury Car in America
The 2013 Lincoln MKZ Hybrid will be the most efficient luxury car in America. With a 45-MPG combined fuel economy rating, the MKZ will get much better gas mileage than all other luxury cars, including the standard MKZ model.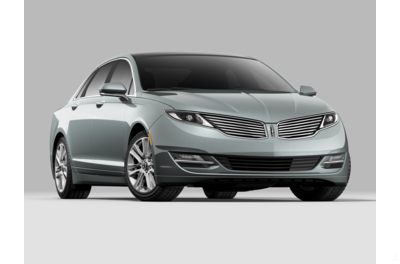 The 2013 Lincoln MKZ Hybrid will use a 2.0-liter four-cylinder engine with a CVT automatic transmission combined with a Hybrid electric drivetrain to get 45-mpg city and 45-mpg highway. That's two-mpg better than the Lexus CT200h and five-mpg more city and six-mpg more highway than the Lexus ES 300h. The Infiniti M35h and BMW ActiveHybrid 3 are both down more than 15-mpg city to the MKZ.
Efficiency in the MKZ Hybrid even beats last year's model, the 2012 Lincoln MKZ Hybrid was rated at 41-mpg city and 36-mpg highway. The standard MKZ with its 240-hp Ecoboost turbocharged four-cylinder engine will get 22-mpg city and 33-mpg highway. The only notable car the MKZ loses to in the mpg race is its less luxurious stablemate the 2013 Ford Fusion Hybrid, which gets 47-mpg combined for $27,200.
Just like the last generation of the MKZ, the 2013 Lincoln MKZ Hybrid will cost the same as the V6-powered model, starting at $35,925. The V6 model came with heavy incentives to bring its actual cost far below the Hybrid's, so the MSRP being the same was basically a marketing gimmick, and probably will be with the 2013 model as well.
Source: Autoblog.