2013 Mercedes-Benz SLS AMG GT Will be Even Sportier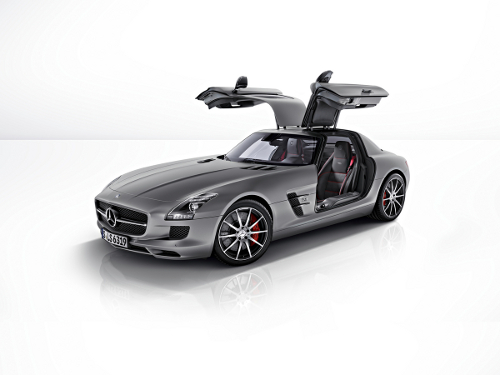 Mercedes-Benz will be discontinuing the SLS AMG and replacing it with the SLS AMG GT. That GT moniker at the end isn't just for looks- the 2013 SLS AMG GT, which will still be available as both a roadster and a gull-winged coupe, will get a pretty significant performance upgrade over the 2012 SLS AMG model.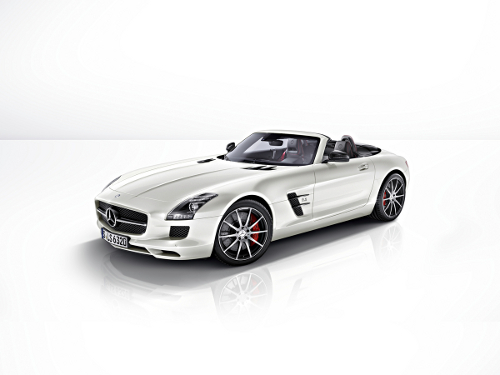 The 2013 Mercedes-Benz SLS AMG GT will get a power increase to 583-hp from the 2012's 563-hp and the seven-speed automatic transmission will get revised shift points and quicker shifts. The SLS AMG GT's 6.3-liter V8 will now have 479 lb-ft of torque and will go 0-60-mph in 3.9 seconds en route to a 197-mph top speed.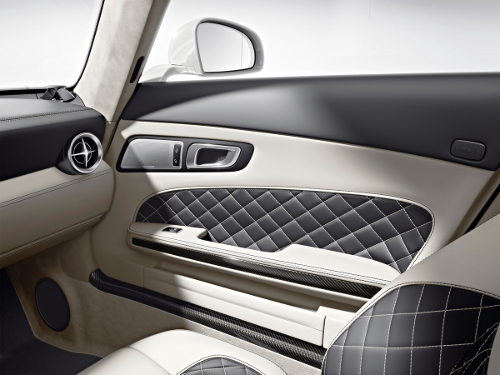 There will also be a few interior and exterior tweaks to the 2013 Mercedes-Benz AMG. The logo on the grill, hood and fender fins and mirror caps will all be finished in high-gloss black. Inside, the center console and instrument console will feature glossy black surfaces to contrast the fields of Alcantara leather. Head and tail lights will be darkened in comparison to the 2012 model.
The 2013 Mercedes-Benz SLS AMG GT will also get an updated adaptive suspension system that will have stiffer spring and damper tuning for a more aggressive feel.