2013 Nissan Sentra Gets Back Into the Small Car Fight with $15,990 Starting Price
The 2013 Nissan Sentra will start at $15,990 when the newly redesigned seventh generation goes on sale. The 2013 Sentra will hope to reclaim some of the market share the car has lost as the Toyota Corolla and Honda Civic became the go-to Japanese small car.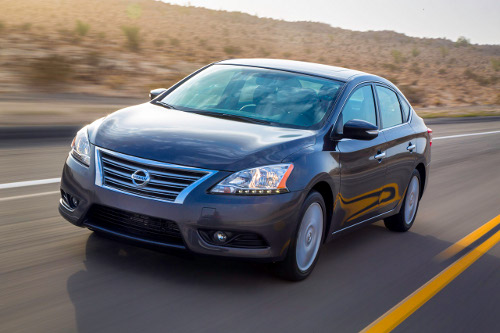 The small car market may be the Corolla and Civic's to lose, but it isn't as entrenched as it would seem. The Mazda3 came out of nowhere to win many buyers' hearts (well, sort of. It was honestly a new generation of the Protege, but it made all of its fans without using any of the Protege's brand recognition). While the Mazda3, the Hyundai Elantra and the Ford Focus were all being redesigned to beat the Corolla and Civic, rather than just compete with them, the Sentra sat, unloved, and languished. Nissan began offering lease deals on the Sentra with the same payments as the spartan Versa.
Things could be changing for the Sentra. As one of the only small cars available right now that eschews excessive flame surfacing, the car styling equivalent of Alex and Ani bracelets – good looking enough when done right but comical when overdone (how many times have you wondered why your waitress was wearing armor on her forearms recently?). Instead, the Sentra tries to be a mini Altima, and ends up looking like a real car rather than a plastic one left on the oven by accident.
The base Sentra will come with a 130-hp 1.8-liter four-cylinder engine with a six-speed manual. With a CVT, the starting price will be $17,260. With the CVT, the Sentra will be rated at 30-mpg city and 39-mpg highway.
Source: Autoblog.