2014 Jeep Cherokee Priced Less Than Outgoing Liberty at $23,990
The 2014 Jeep Cherokee pricing has been revealed and the new small SUV will start at $23,990, which is actually less money than the starting price of the 2012 Jeep Liberty.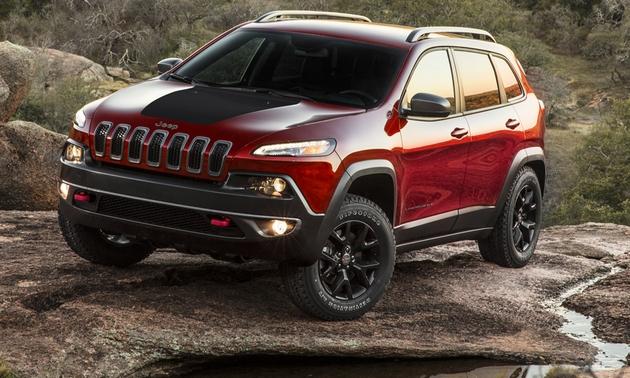 The Cherokee's styling was revealed earlier this year and while it's certainly unique, it's also pretty polarizing and a lot of people really dislike it. That's not necessarily a bad thing, the Liberty, along with the Patriot and Commander, was part of a set of Jeep SUVs that could almost pass for Russian nesting dolls. The Cherokee is priced close enough to the Wrangler that Jeep doesn't need it to have tough offroad styling, since the Wrangler walks that walk. Similarly, the Cherokee sits right between the Compass and Grand Cherokee so mimicking their crossover styling wouldn't do the company any favors. One reason for a name change on a model, the company's small SUV for example, is to move the vehicle upmarket and charge more. The Jeep Liberty to Cherokee change doesn't look to be a case of this, but we won't know for sure until a full vehicle builder is published to that we can compare actual features rather than just trim levels.
All Jeep Cherokee models will come with a 2.4-liter four-cylinder engine and nine-speed automatic transmission that could get as high as 31-mpg. All models except for the base Sport trim line will have the option of a 3.2-liter V6 engine with 271-hp and 239 lb-ft of torque, according to Autoweek.
The 2014 Jeep Cherokee Sport will start at $23,990, Latitude models will start at $25,490 and Limited trim will start at $28,990. All those prices are with front-wheel drive, Four-wheel drive will add $2,000 to each of those prices. The 2014 Jeep Cherokee Trailhawk (shown above) will start at $30,490 and is only available in four-wheel drive.
Image via Autoweek.