2014 Mercedes-Benz E-Class Will Have Four-Cylinder Diesel Engine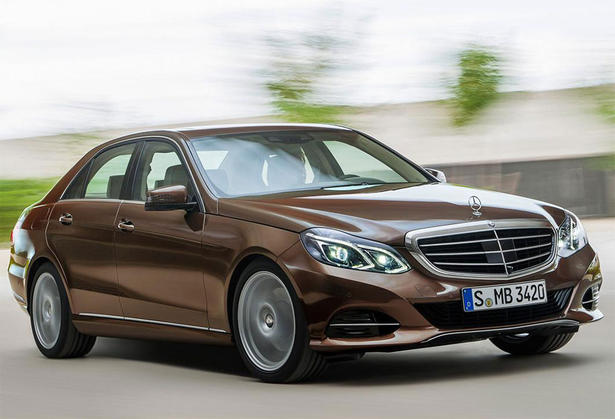 The 2014 Mercedes-Benz E-Class has been revealed ahead of its official debut at the Detroit Auto Show. Leaked images show the E-Class' new look, which is a bit more streamlined than the current model. The front grill is more rounded, the separated headlights have been consolidated and the rear looks a little bit more like S-Class (and, by extension, the Maybach). The 2014 Mercedes-Benz E-Class will be available in sedan, coupe, convertible and wagon body styles, moving in exactly the opposite direction of BMW, which is making each bodystyle its own model.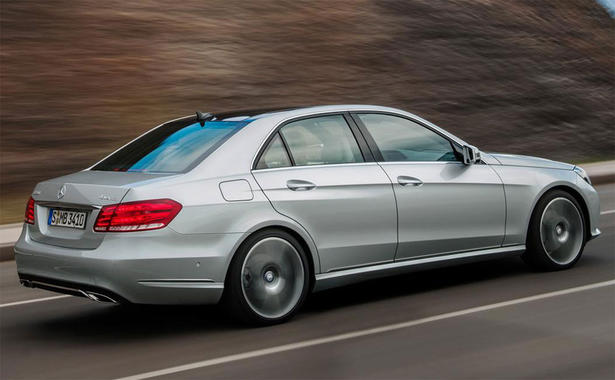 The other news about the next generation E-Class is that the diesel engine available will be downsized from a six-cylinder to a four. The current Mercedes-Benz E-Class diesel uses a 3.0-liter six-cylinder engine with 210-horsepower and 400 lb-ft of torque. According to Motor Authority the new 2.1-liter four-cylinder engine will almost match those power levels with 190-horsepower and 369 lb-ft of torque. The main advantage to the new smaller engine will be less weight, which should yield even better fuel efficiency than the 21-mpg city, 32-mpg highway the 2013 E350 Bluetec is rated at.
The 2014 Mercedes-Benz E-Class diesel will only be available with 4MATIC all-wheel drive.
Images via Motorauthority.