2014 Mercedes-Benz S-Class Designed to Replace Maybach
The 2014 Mercedes-Benz S-Class has big shoes to fill. In addition to being the halo car for the Mercedes line that starts below $100,000, the 2014 S-Class will replace the discontinued Maybach models as a top-of-the-line ultra-luxury car.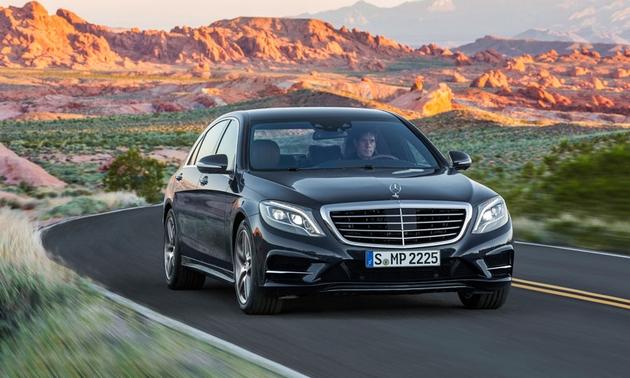 The 2014 S-Class will be redesigned with a more prominent grill and a higher trunk lid, both of which bring the look of the S-Class closer to the Maybach without copying it or straying too far from the previous generation S-Class' looks.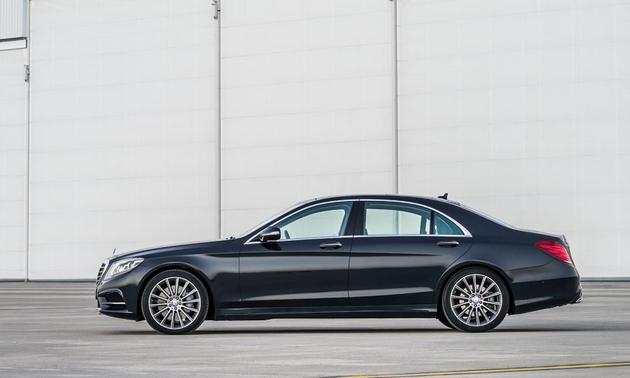 Where the S-Class will shine is the safety technology available. The 2014 S-Class will come with the option of a new system Mercedes has named Magic Body Control. MBC uses cameras mounted on the windshield that scan the road ahead of the S-Class and automatically adjust the suspension to accommodate the road before the tires hit it. The S-Class will also come with rear seatbelt airbags and rear seat airbags on models with reclining rear seats that are designed to keep the occupants from sliding out of the seat in a crash.
The 455-hp 2014 Mercedes-Benz S500 will go on sale in September with rear-wheel drive. An all-wheel drive S500 4Matic will go on sale in November alongside the U.S.-only S63 AMG 4Matic. The United States will lose the 3.4-liter gasoline-electric S400 Hybrid, according to Autoweek. The 2.1-liter diesel-electric S300 Hybrid will not be available in the U.S. either, but we may get the S500 plug-in hybrid that Mercedes claims is capable of 58-mpg. A replacement for the S600 V12 is also on the way sometime in 2014.
Images via Autoweek.