Chris Brown Crashes Custom Range Rover With Karrueche Tran In Passenger Seat
Chris Brown has an impressive car collection. We've already seen his Ferrari F430, his awesome Hotwheels-style Lamborghini Gallardo and his murdered-out Porsche 911 that was crashed when Paparrazzi cut him off in an alleyway.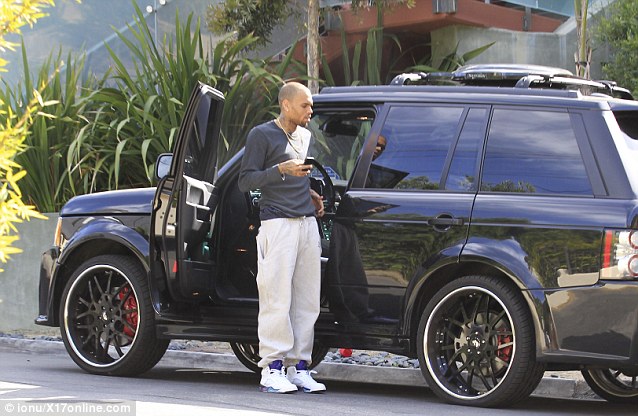 Chris Brown's Range Rover looks fit to sit in a garage next to those great cars, thanks to some modifications. Brown took the Range Rover's wallflower styling and made it much more aggressive with a new front bumper, side skirts and rear bumper. He also added some huge wheels to the Range and a satellite TV antenna so he doesn't get bored while stuck in LA traffic.
Chris Brown rear ended a Mercedes-Benz S-Class today while driving with ex-girlfriend Karrueche Tran. The fact that Karrueche Tran and Chris Brown were together fueled rumors that the two are dating again. Brown recently broke up with Rihanna, according to the Daily Mail.