Chris Brown Hits Wall With His Car While Running From Paparazzi
Chris brown is almost as famous for hitting things as he is for making music. First he infamously hit Rihanna in 2009. In June 2012 Brown hit Drake during a brawl at a night club. During that fight, San Antonio Spurs guard Tony Parker got a piece of broken glass in his eye that required surgery. A few weeks ago, Chris Brown hit Frank Ocean over a parking space at a studio. Just a couple days ago, Brown hit a wall in his Porsche 911 Turbo S Cabriolet.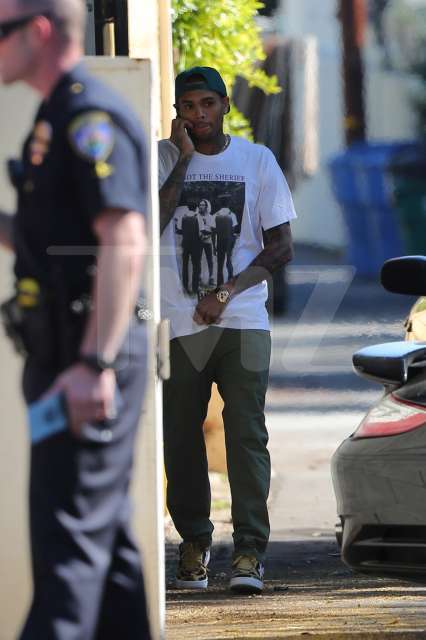 Chris Brown was reportedly running from the paparazzi when he crashed. The photographers cornered him and blocked his car at one end of an alleyway. When he attempted to reverse out the other end, two more cars cut him off, causing him to crash, according to TMZ. Chris Brown's 911 Turbo S Cabriolet, which would cost $172,000, was apparently totaled in the crash. The wall didn't fare too well either.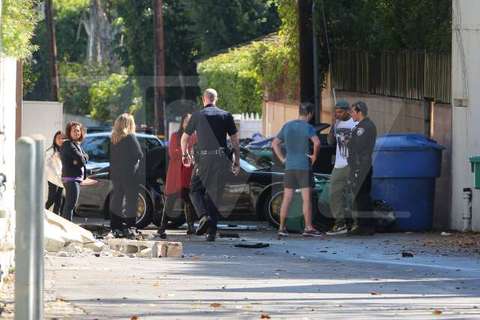 In the slideshow of the wreck on TMZ's page, you can see that Chris Brown's Porsche bottomed out on the uneven pavement of the alleyway, which could have been the cause of the accident or could be the aftermath. The Porsche sustained front end damage, so luckily the engine was spared. If the car was totaled, it must be because of frame damage. If you're in the market for a 530-horsepower flat six turbocharged engine and all-wheel drive system (which would make a great swap into ANYTHING AT ALL), keep an eye out for this car, on its way to a Beverly Hills junkyard soon.
Images via TMZ.