Ludacris' Favorite Car Is Only Worth $3,000
Ludacris is a guy with expensive taste. He has a mansion, a private jet and a collection of high end cars. But his favorite car is his 1993 Acura Legend. I can't blame him. I always loved the style of the Legend, particularly the coupes. I always thought they looked like the Skyline R33.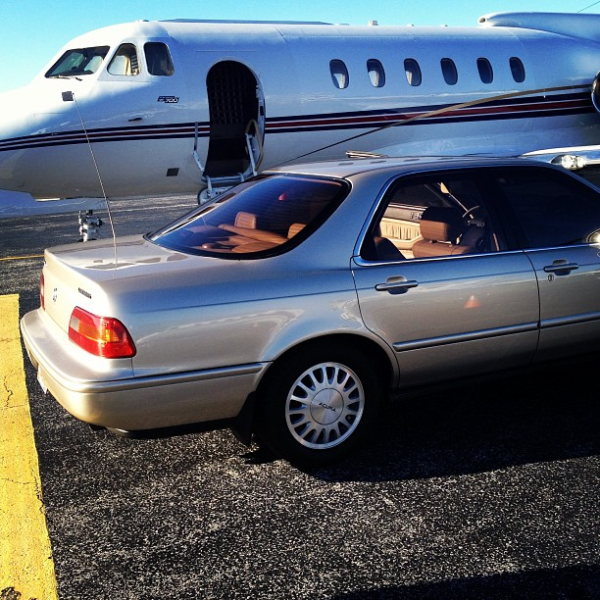 Baller in the mid 90s, odd juxtaposition in the early teens.
Millions of dollars in the bank, Luda still drives his 20 year old Honda around. And he does actually drive it. This isn't a sentimental I'll-keep-my-old-car-to-keep-me-humble sort of thing where his first car sits in a corner of his garage. Ludacris tweeted out this picture with the caption "My 93 Acura Legend has 230,000 miles on it & still running strong. Still My favorite car Out of every single one I've owned."
Ludacris' Acura Legend also made an appearance on MTV Cribs. Ludacris told Cribs about his Cadillac Escalade, Cadillac Deville, BMW X5 and then finally said "This is my favorite car right here. I rode around the whole south eastern region of the united states of America in this car"
Ludacris' 1993 Acura Legend only has a Kelley Blue Book value of $2,600, assuming it is a top-of-the-line LS model, which isn't a bad assumption, and that it's in excellent condition, which it surely is as Ludacris probably knows some world class auto reconditioners.
Image via Celebrity Cars Blog.