Chris Brown's Ferrari F430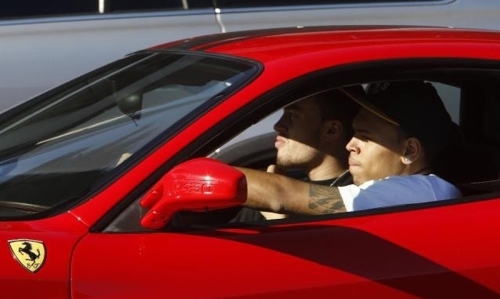 Chris Brown, once known more for his superstar singing and dancing talent, is now known more for allegedly beating up his girlfriend, Rihanna. All that domestic abuse stuff aside, Chris Brown has some sweet cars.
Chris was spotted in Los Angeles in his Ferrari F430. The red Ferrari stunner has an MSRP of $286,968 for the 2009 model. How much would Chris pay per month if he took out a car loan on the sexy Italian sports car?
With 20% down and a 6.5% interest rate over 48 months, Chris Brown would pay $5,989 a month for the F430. Hopefully he stays out of jail so he can keep his career going to make those payments!
Image via celeb.wohoo.co.uk.