Hybrid Car Prices Drop as Low Gas Prices Continue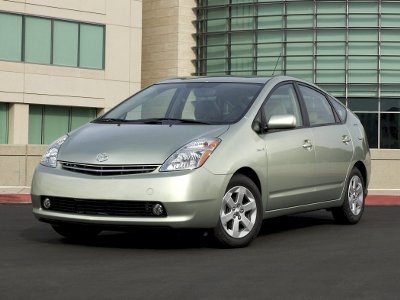 Remember last summer when people were on waiting lists to buy new Toyota Prius hybrids? Even used hybrids were selling close to what a new one would cost. When gas was in the $4 a gallon range, hybrid was the way to go.
But now that gas is near or less than $2 a gallon, Americans are retreating back to their beloved trucks and SUVs. This leaves new hybrid vehicles piling up on dealer lots and used ones dropping in value,
reports USA Today
.
Used hybrid values have declined 23.5% since their peak last summer, says Juan Flores, director of vehicle valuation for Kelley Blue Book. Since the beginning of 2009, used hybrid values have fallen 4.5%, while used vehicle prices overall are going up as more buyers opt for used over new.
Flores also says weaker demand for used hybrids is affecting car shoppers who want to trade their hybrid in for a new car. Dealers may not accept a hybrid on trade-in right now, because of the oversupply.
"It's a bit of a domino effect between the new car side and the used car side," he says.
It's recently been reported that Americans keep their cars for an average of 9.4 years now and gas prices could fluctuate hugely in that amount of time. Buyers should remember that buying a car is more of a long-term investment nowadays and should consider whether they want a gas guzzler or fuel sipper when they go car shopping.
Also, if consumers have decided hybrid is the way they want to go, negotiating is key since there are so many of them right now. There are great deals out there on hybrids.