Chris Brown's Hotwheels Lamborghini
Every single thing Chris Brown does becomes famous. He's like King Midas of publicity. If you're an artist or movie star, the best thing you can do for your career is to either fight him or become friends with him (fighting has worked well for Drake and Frank Ocean, but I wonder if at some point people will get tired of hating Chris Brown and realize that at some point you're just being mean to a person with clear emotional issues and that's called bullying). This time, however, I think he really deserves to be in the limelight.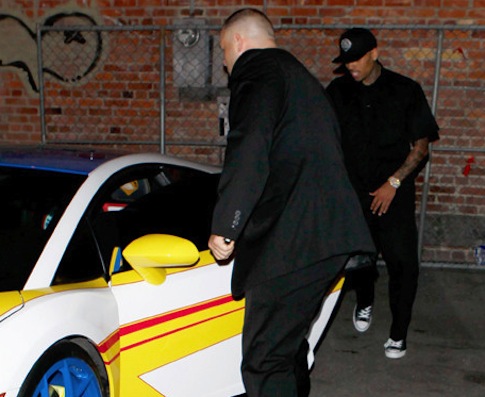 Chris Brown has what might be one of the best paint jobs I've ever seen on a Lamborghini, and definitely one of the better themes for customized cars. He has had his Lamborghini Gallardo done up with yellow, blue, red and white paint to look like a Hotwheels car. It even looks like he had the headlights customized to go with the theme.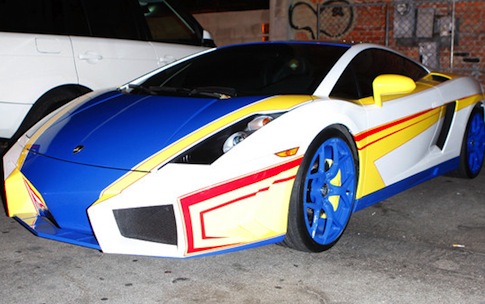 Chris Brown has included his yellow Lamborghini in his lyrics before. Maybe he should think twice before rerecording Look At Me Now to change the lyrics to match his new Lambo.
Yellow model chick

Yellow bottle sipping

Yellow Lamborghini

Yellow top missing
Definitely has a better ring than:
Yellow, blue, red and white model chick

Yellow, blue, red and white bottle sipping

Yellow, blue, red and white Lamborghini

Yellow, blue, red and white top missing
Although the second does give him a chance to brag about being with three extra models.
Images via Elitedaily.com.