Chevy Spark Electric Will Cost Just $199 a Month to Lease
Chevrolet is releasing the 2014 Spark EV in June and will be offering a $199 per month lease on the electric subcompact. This $199 per month lease deal on the 2014 Spark EV will match the monthly payments on a Fiat 500e and a Nissan Leaf. The Spark EV and Fiat 500e will have $999 down payments for their lease deals while the Nissan Leaf requires $1,999 down.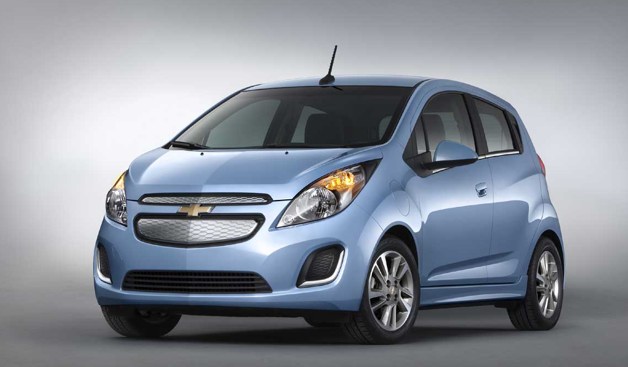 The Spark EV will cost $27,495, which comes out to $19,995 after the $7,500 federal tax credit the electric car is eligible for. That's almost $8,000 more than the base model Spark's starting price with the tax credit, but less than the Nissan Leaf by over a thousand dollars and $4,000 less than the Fiat 500e. That does make the 500e seem like the best deal of the bunch when you consider the lease deal, but until we read real comparisons of the performance of the Fiat and Chevy, we won't know.
Chevrolet claims that the 2014 Spark EV will have an 82-mile range on its battery power. When the Spark EV is out of juice, 20 minutes on a DC quick charging station will bring it up to 80% battery life, or 65.6 miles. Just one problem: DC quick charging stations aren't available yet, according to AutoBlog Green, and the Spark EV isn't compatible with CHAdeMO charging stations.
Image via Autoblog Green.