2014 Toyota Corolla Price Starts at $16,800, Gets LED Headlights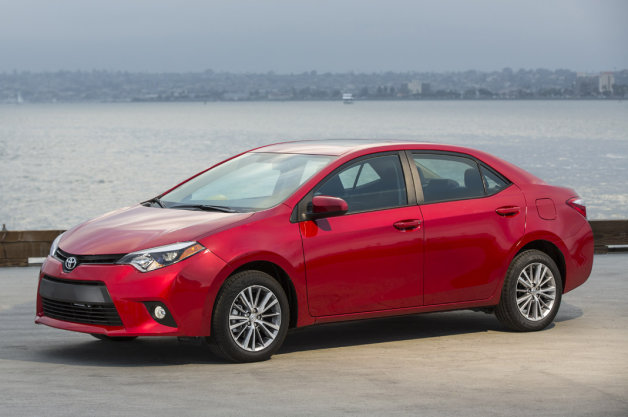 The 2014 Toyota Corolla will start at $16,800, $570 more than the 2013 Corolla's base price. Toyota has announced that the 2014 Toyota Corolla, the eleventh generation of the small car, will start under $17,000 before the $810 destination fee for the base L trim level with a six speed manual transmission.
Upgrading the 2014 Corolla to an automatic transmission (a four speed, which makes the Corolla the only car in the segment still using only four gears, most use six) adds $500 to the price and also includes Bluetooth connectivity, eight airbags and LED headlights.
The 2014 Toyota Corolla's $16,800 starting price makes it less expensive than the 2013 Honda Civic (by $1165), 2014 Chevy Cruze (by $370) and 2013 Hyundai Elantra (by $165), but more expensive than the 2014 Volkswagen Jetta (by $1,255), the 2014 Kia Forte (by $900), the 2014 Nissan Sentra (by $810), the 2013 Dodge Dart (by $805), the 2014 Ford Focus (by $490) and the 2013 Mazda3 (by $100).
The 2014 Corolla LE will start at $18,300 and include a backup camera, cruise control, keyless entry, an upgraded audio system with 6.1 inch touchscreen and a more modern CVT automatic transmission. An ECO trim level will be identical to the LE trim but use a different engine tune to get up to 42-mpg. The top of the line 2014 Corolla S will have a $19,000 starting price and include paddle shifters, leather wrapped steering wheel, better seats, an exterior lip kit and spoiler, and will come with the option of a six-speed manual transmission and leather seats.
Source: Autoblog.

Image via Autoblog.