2015 Chevy Colorado Ready To Compete with Tacoma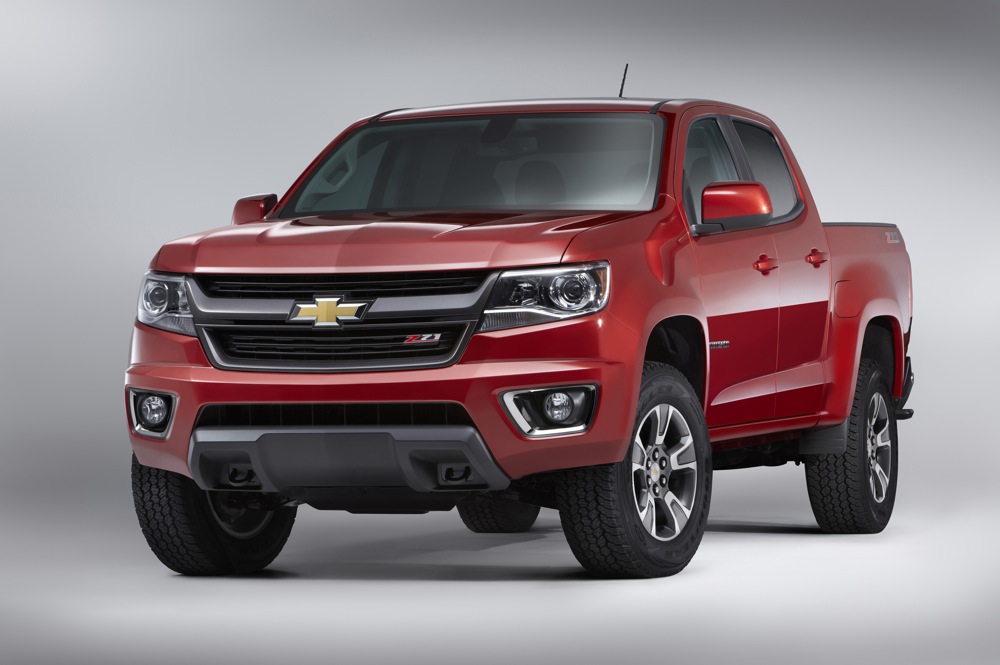 The 2015 Chevy Colorado has been revealed at the L.A. Auto Show. Chevy's smallest truck has grown significantly, and is now solidly in the midsize truck category where it will compete more directly with the Toyota Tacoma and Nissan Frontier.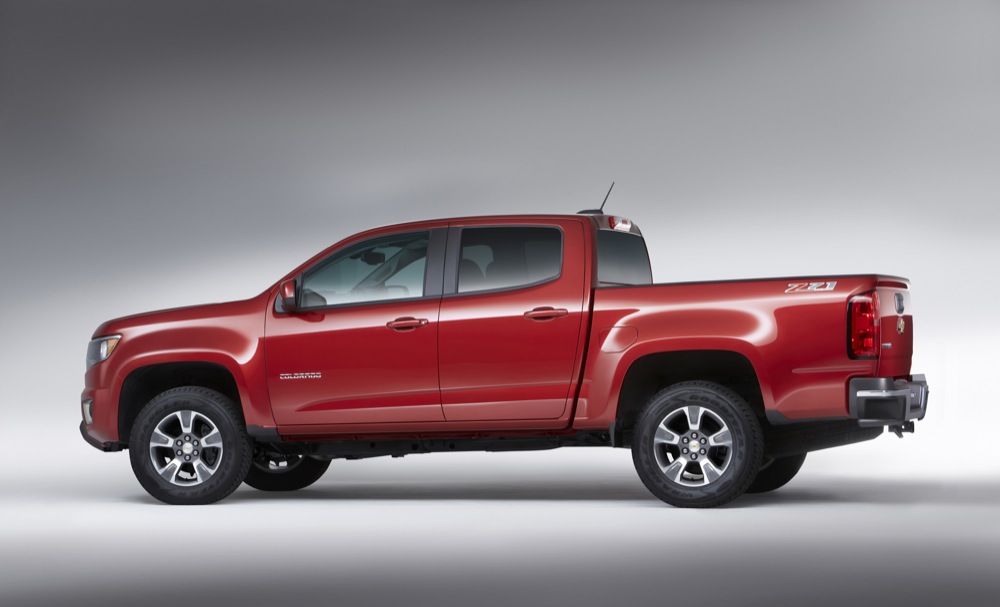 In addition to the larger size, the 2015 Chevy Colorado will get the option of a 300-horsepower 3.6-liter V6 engine, much more powerful than the Frontier and Tacoma V6 Engines. The base model 2015 Colorado will have a 2.5-liter four-cylinder engine with 193-horsepower.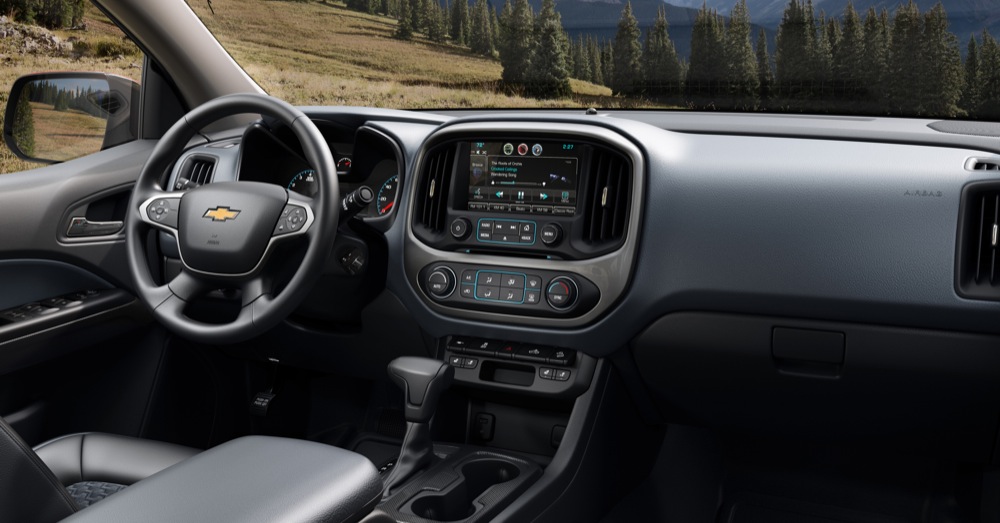 It's only been a year since the Chevy Colorado was discontinued, but rumors of the demise of the midsize pickup segment were already circulating. With the Chevrolet Silverado rated at an impressive 23-mpg highway with a V8 engine (24-mpg with the V6) it seemed pointless for GM to restart production of a smaller truck. For 2016, the Colorado will be available with a 2.8-liter turbocharged diesel engine, and although GM hasn't released the specs on the engine yet, expect fuel economy in the high 20s.
Source: GM Authority.