Ryan Sheckler Jumps His Ford Raptor
The Ford Raptor is an absolutely awesome offroad machine. With a 411-horsepower V8 and an ultra strong suspension with a full foot of travel, the Raptor is ready for serious offroading. So what's the first thing every Raptor owner wants to do as soon as they buy one? Jump it, of course.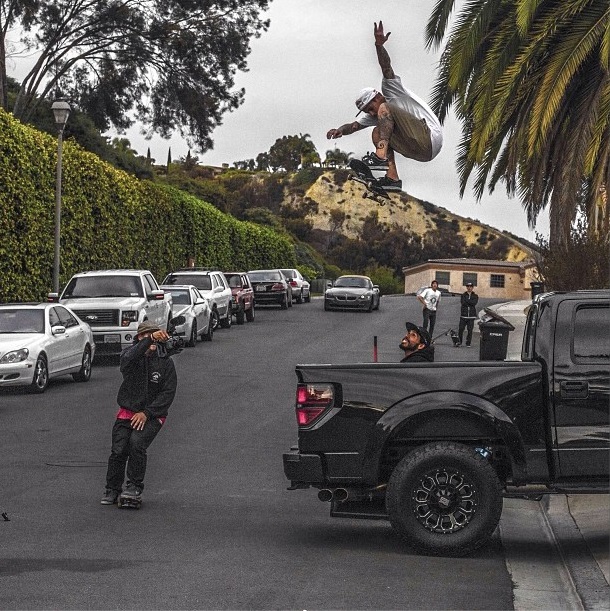 Ryan Sheckler had the same idea, but since he's a professional skateboarder, his idea of jumping the Ford Raptor is a little bit different than the typical dune jump. Sheckler jumped over his Ford Raptor as well as a scooter with two people on it that was driving by the truck.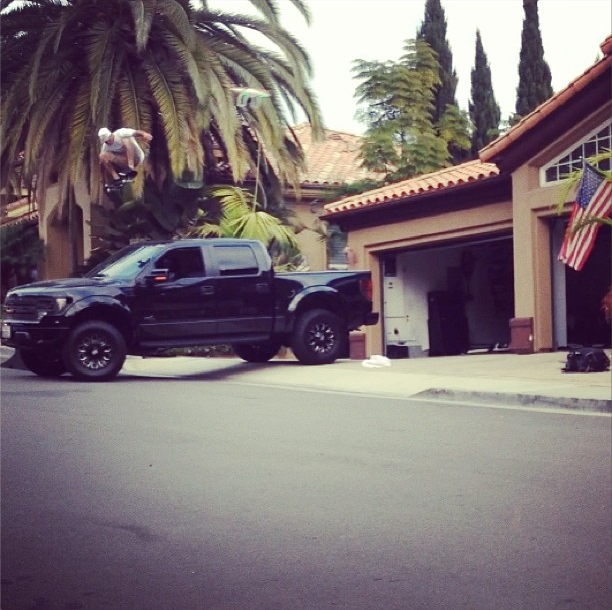 In addition to the two pictures, Sheckler posted an Instagram video of the jump that you can see here.
Images via @shecks on Instagram.