Hunter Mahan's Custom GMC Yukon For Sale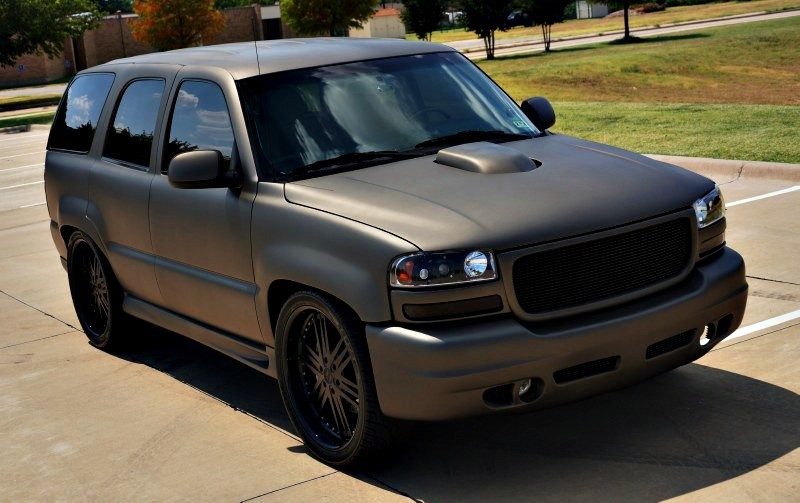 Hunter Mahan is a PGA tour golfer, so you'd expect him to drive a Buick or a Lexus in order to fit in with the retirees at the country club. Mahan is only 31 though, so he isn't quite ready for a sofa-soft ride and inoffensive styling. Instead, Hunter Mahan has a customized GMC Yukon that is now for sale on Ebay.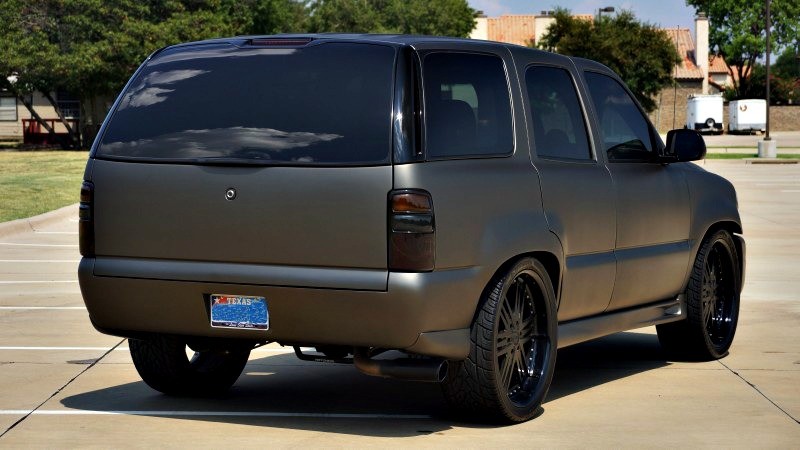 Hunter Mahan's GM Yukon reportedly has over $100,000 in customization work done including body work, paint, engine performance mods and a high end audio system.
Hunter Mahan's GMC Yukon has a flat gray paint job, flared fenders front and rear, shaved door handles with electric door openers, new headlights and a custom shaker hood. The GMC Yukon also has 24" 3-piece FORGED wheels. The Yukon also has an aftermarket intake, headers and exhaust as well as a Brembo big brake kit with 3-piece rotors.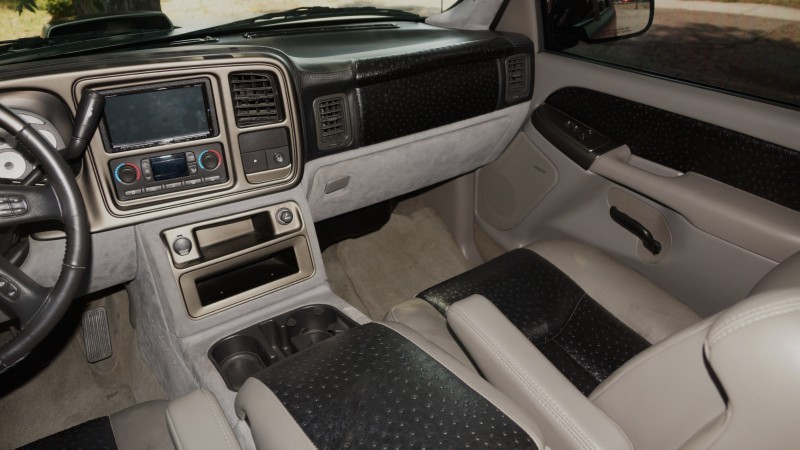 Inside, the Yukon has an Alcantara headliner, ostrich leather accents and a stitched leather dashboard.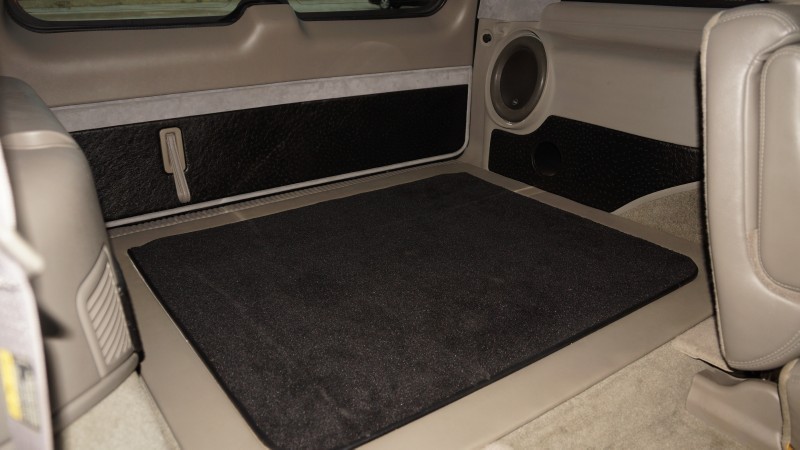 The audio system on Hunter Mahan's GMC Yukon reportedly cost $25,000. The only obvious alteration to the Yukon is the custom sub housing in the trunk space, but there are amplifiers hidden throughout the truck.
Images via Ebay.