2015 Ford F-150 Will Use Aluminum Body for 700-lbs of Weight Loss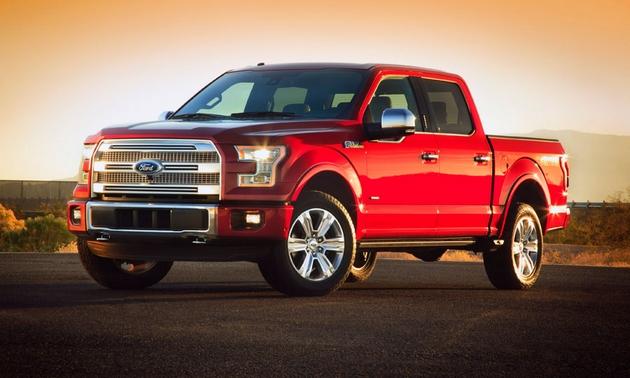 This is the most important car of the 2014 Detroit Auto Show. The 2015 Ford F-150 with its brand new lightweight aluminum frame and high strength steel frame. Using an aluminum body and high strength steel frame will cut up to 700-lbs off the weight of the 2015 F-150. That weight savings is critical in the current hyper-competitive half-ton pickup truck market, where it will give the F-150 a boost in gas mileage, towing ratings and performance.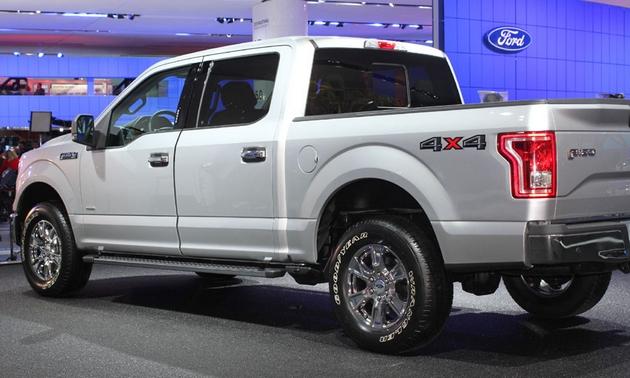 The 2015 F-150 will use sheet metal made of 95 percent high strength aluminum and a frame made up of 77 percent light weight high strength steel and 23 percent heavier mild steel. The 2014 F-150's frame is only 25% high strength steel. The 2015 Ford F-150 will be as much as 700-lbs lighter than the current model depending on the cab and bed configuration, according to Autoweek.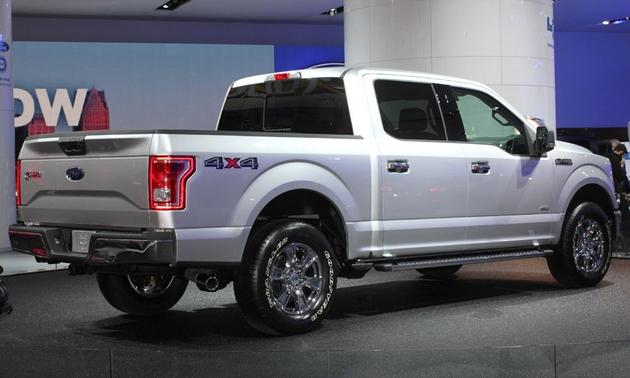 The 2015 F-150 will also get a new 360-degree camera to help drivers maneuver in tight corners or parking spaces. A trailer hitch assist system will use a rearview camera along with an onscreen guide that responds to steering angle to direct the driver to the trailer. A new trailer harness will allow the F-150 to diagnose trailer problems.
The bed of the 2015 F-150 will be more useful than ever. Integrated loading ramps will be available along with Ford's new BoxLink system of brackets and cleats designed to make it easier than ever to secure cargo. The bed will also now have LED lighting and a step just in front of the rear wheel to make access easier.
The F-150 will be powered by the current 3.5-liter V6, 3.5-liter turbocharged V6, and 5.0-liter V8 engines as well as a new 2.7-liter turbocharged V6 that will be the fuel economy champion. The 2014 F-150 two-wheel drive with the 3.5-liter Ecoboost gets 22-mpg highway, so the new 2.7-liter combined with the lighter body and frame should beat 25-mpg easily.
Images via Autoweek.