Enrique Iglesias Tows His Sea Doo With a BMW X5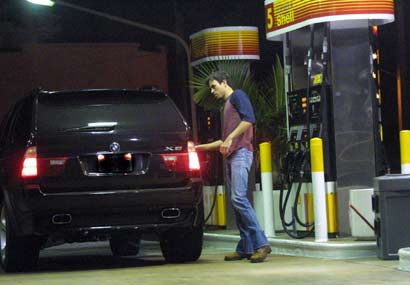 Enrique Iglesias drives a BMW X5. When you're a millionaire poop star who travels around the world on private jets and has dated the most beautiful women in the world, it has to be hard to get excited for a car. The X5, which starts at $52,000 for the base six-cylinder model or $62,000 for the 5.0-liter V8 model, won't break Enrique's bank account. With parking assist, a Bang and Olufsen sound system and other high end luxury features, he probably won't feel like he's driving an old beater in the X5.
The BMW is a great car, but its real purpose is to facilitate Enrique in the greatest recreation ever known to man: Jet Skiing with a dog.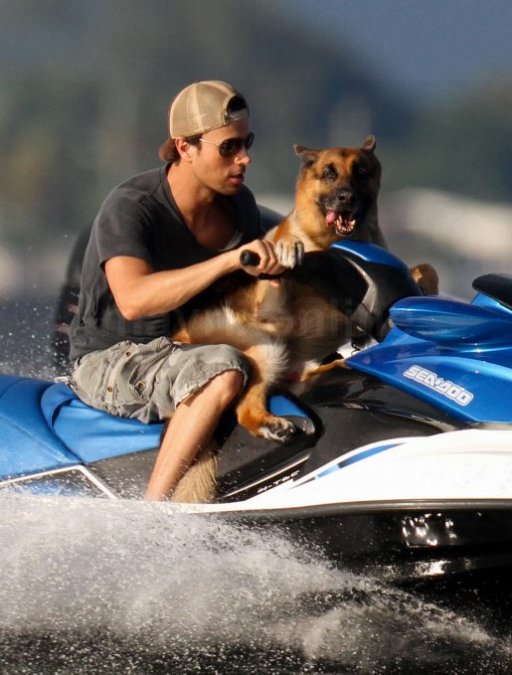 Enrique took his dog Lucas out for a fun day on the ocean, which included riding his Sea Doo two up. Riding on a boat is a lot of excitement for most dogs, so a day on a Sea Doo must be like a dream. In case a dog on a Jet Ski wasn't cute enough, it even looks like Lucas is trying to steer!
Images via EnriqueIglesias.com