2015 Hyundai Sonata Will Show Off Grown Up Styling at New York Auto Show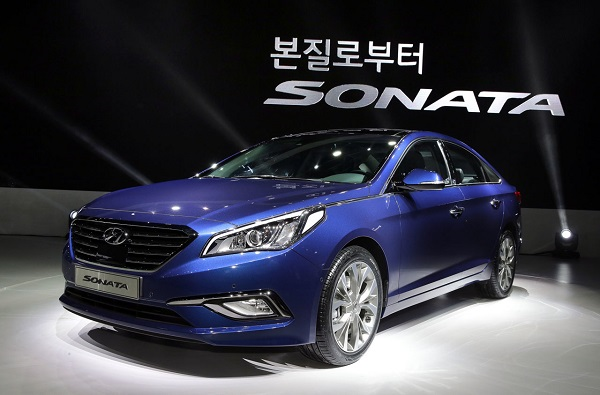 The 2015 Hyundai Sonata has been revealed and Hyundai's midsize sedan had given up its melted, flame surfaced look for a more grown up style. The Korean-market Sonata is shown here. The United States version should be identical and will be officially revealed at the New York Auto Show at the end of April.
The new Hyundai Sonata is an example of what Hyundai is calling Fluidic Sculpture 2.0, closer to the Genesis than the current Sonata and the Elantra.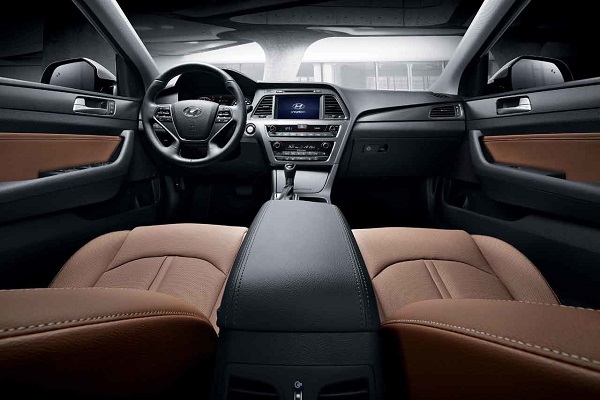 The 2015 Hyundai Sonata is one inch longer and wider than the 2014 model, according to Autoblog. The newest Sonata is also 1/3 more rigid, which will give the car better handling and more stability at highway speeds. The extra space and the more refined ride will help the Sonata compete in the midsize car segment against popular cars like the Toyota Camry, Honda Accord, Ford Fusion and Nissan Altima.
As far as engine choices in the 2015 Sonata, Hyundai hasn't made any official statements, but expect the 2.4-liter four cylinder to continue duty as the base model with 190-horsepower and 24-mpg city, 35-mpg highway. The 2.0-liter turbocharged engine with 269-hp and 21-mpg city, 32-mpg highway will mostly likely return as well. Expect the 2015 Sonata to get a fuel economy boost with both engines.