2015 Jeep Renegade Looks Trail Ready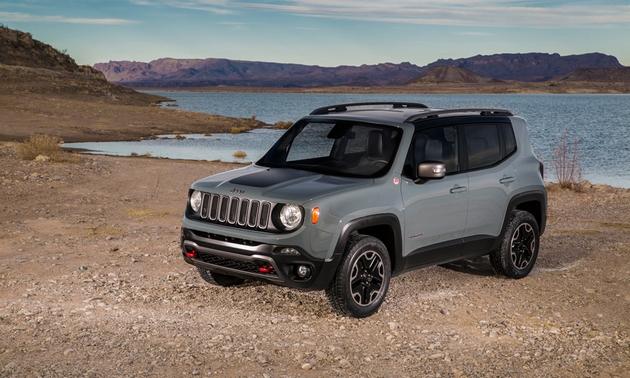 Jeep is betting big on aggressive small SUVs. Normally the last vehicles to get a carmaker's new design language, the new small Jeeps are leading the way with Jeep' styling. The small Cherokee has already replaced the Liberty with a front end that is certainly polarizing. Now Jeep has revealed the 2015 Jeep Renegade at the Geneva motor show.
The 2015 Jeep Renegade will slot below the previously mentioned Cherokee and will replace the Patriot and the Compass as Jeep's smallest vehicle. The Renegade is based on the Fiat 500L and is quite small, but remember that the original Jeep CJ and Suzuki Samurai, which are both revered for their offroading abilities, were small too.
The new Jeep Renegade has a much more aggressive offroad look than any Jeep's other hard top SUVs. With a boxy body and black molding around the base of the truck, it looks ready to tackle some dirt roads. The My Sky roof will add to the 2015 Renegade's outdoor appeal with removable roof panels similar to the Wrangler's.
Jeep hasn't announced the 2015 Jeep Renegade price, but the new mini SUV will probably start at around the same point as the 500L's $19,195 for a front-wheel drive model and about $2,000 more for the four-wheel drive Renegade.