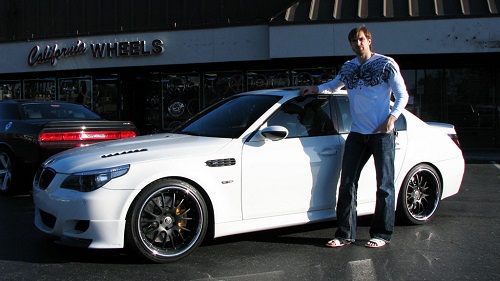 Alexei Semenov is a former NHL defenseman who played for the Edmonton Oilers, Florida Panthers and San Jose Sharks. Six-foot, six-inch Semenov is also the owner of a gorgeous BMW M5, because even a four-door M3 would be too small for him to drive.
Alexei Semenov brought his M5 into Cali Wheels for a little bit of personalization. Cali wheels outfitted Semenov's M5 with a set of beautiful HRE wheels. The split seven-spoke wheels have a classic look that fits perfectly with the M5, while being big and aggressive enough to still have a bit of flash.
The BMW M5 starts at $92,900, which is not a small amount of money, but for that you get a 560-horsepower beast that is also a luxury car big enough for a 6'6 pro hockey player.