2015 Subaru Outback Ready To Bring All The Granola and Camping Supplies You Need Up A Mountain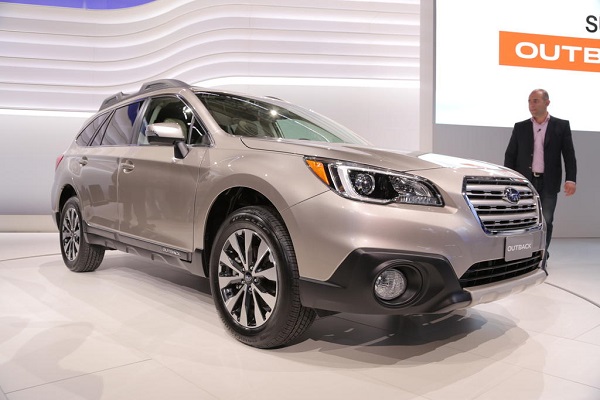 The 2015 Subaru Outback has been revealed, which is exciting news for people who won't find out about it for some time. That's not to say the Outback isn't a great car or that the people who will buy it don't care, just that they're probably too excited about the weather changing to waste any time indoors this week.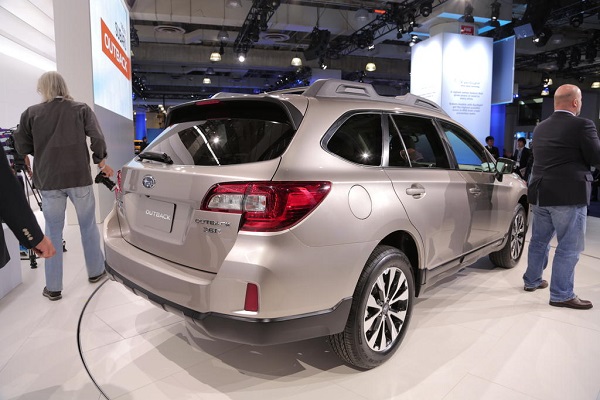 Engine choices will be familiar to Subaru fans: a 2.5-liter horizontally opposed four-cylinder or a 3.6-liter horizontally opposed six-cylinder. The 2.5-liter flat-four will have 176-horsepower and 28-mpg mixed, while the 3.6-liter flat-six will have 256-hp and should get about 22-mpg mixed, according to The Truth About Cars.
When you think of a Subaru Outback you probably picture the old pre-CUV model with the tan body cladding that crept halfway up the doors. While those models were instantly recognizable, the rest of the auto industry is also offering lifted car with all-wheel drive and Subaru seems to want the Outback to blend in a bit better with the crowd.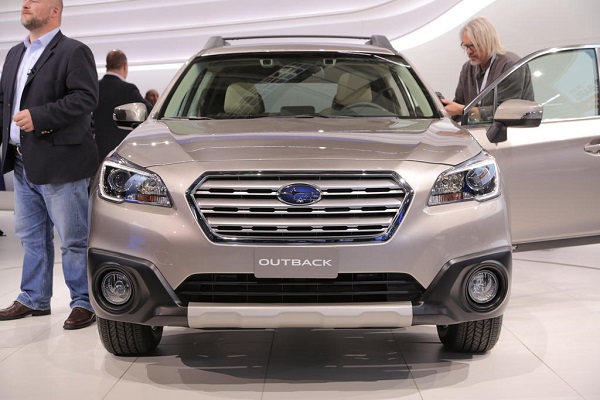 The only obvious changes to the 2015 model are in the grill, which is now hexagonal, and the tail lights.
Subaru loves its reputation as a safe car builder, and to keep that reputation intact the 2015 Subaru Outback will have pre-collision braking, adaptive cruise control and a rearview camera among the list of safety features.
The 2015 Subaru Outback will be ready for your hiking trip to the White Mountains this summer.
Images via The Truth About Cars.